A Variety of ways to help children
Posted by Walter Lyng on Nov 04, 2022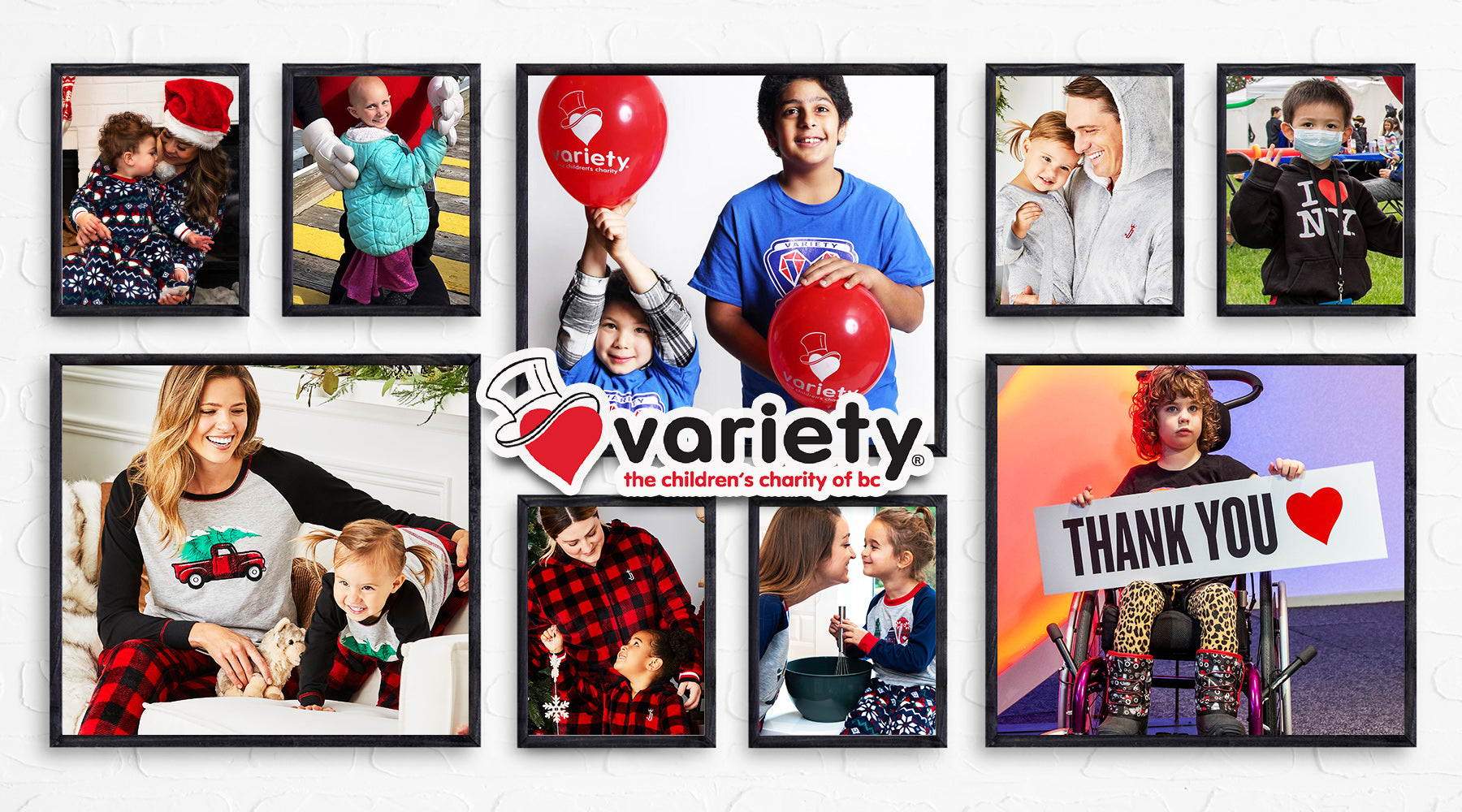 During the month of November, The Cozy Shop will donate a pajama item for every one purchased to the British Columbia chapter of Variety – the Children's Charity. It is the third charity we have been able to partner with since kicking off our Buy One Give One initiative earlier this year.
Variety – the Children's Charity was founded in Pittsburgh in 1928 by a group of 11 theatre owners and showmen who were part of a social group, calling themselves the Variety Club.
When one day they heard whimpering coming from the auditorium of the Sheridan Square Theatre, the men discovered an abandoned baby who had been left with a note from her mother saying that her and her husband could not care for this, her eighth child.
The men took charge of raising this child and named her Catherine Variety Sheridan, after their own group. This act of selflessness has inspired decades' worth of community service around the world devoted specifically to children who are sick, disadvantaged, or live with disabilities.
Today, Variety – the Children's Charity has a network of 40 offices in 11 countries, across North America, Europe, and the Asia-Pacific region. For this initiative, The Cozy Shop has teamed with the British Columbia chapter. Like Catherine, millions of individual children around the world have been given the gift of a better life because of the generosity of Variety's donors, sponsors and supporters.
At any given time, Variety is in the process of implementing different programs with different goals. The Variety Care Program offers life-saving medical services and equipment for children and aids them in their subsequent recovery.
Through the Variety Freedom Program, children's lives are changed by offering items and services that provide independence, mobility and freedom. The Variety Future Program enriches children's lives by granting them items and services that provide communication, education and self-esteem.
Lastly, a new program started in 2022 is the Variety International Children's Fund, whose core purpose is to deliver imperative mobility, independence and social inclusion to children the world over, providing many more children with the gift of mobility.
Variety focuses on four primary steps in its approach to helping children. The organization first sets out to create and deliver an inspiring future for children. It then seeks to motivate people to be engaged and to guarantee the delivery of that future.
The next step is to manage effective delivery of that future through a strong, transparent governance regime to ensure maximum benefit and social impact. Finally, the fourth goal is to build, encourage and thank a team of people dedicated to being a key part of creating the inspiring future for children.
The pajamas donated to Variety B.C. as a result of your purchases throughout November will be given to the children they work with at their annual holiday event. The Cozy Shop even got a shout-out on Variety's website:

https://www.variety.bc.ca/events/the-cozy-shop-bogo/
For more information about Variety, visit https://www.variety.bc.ca/