Easy DIY Halloween costume ideas
Posted by Walter Lyng on Sep 27, 2022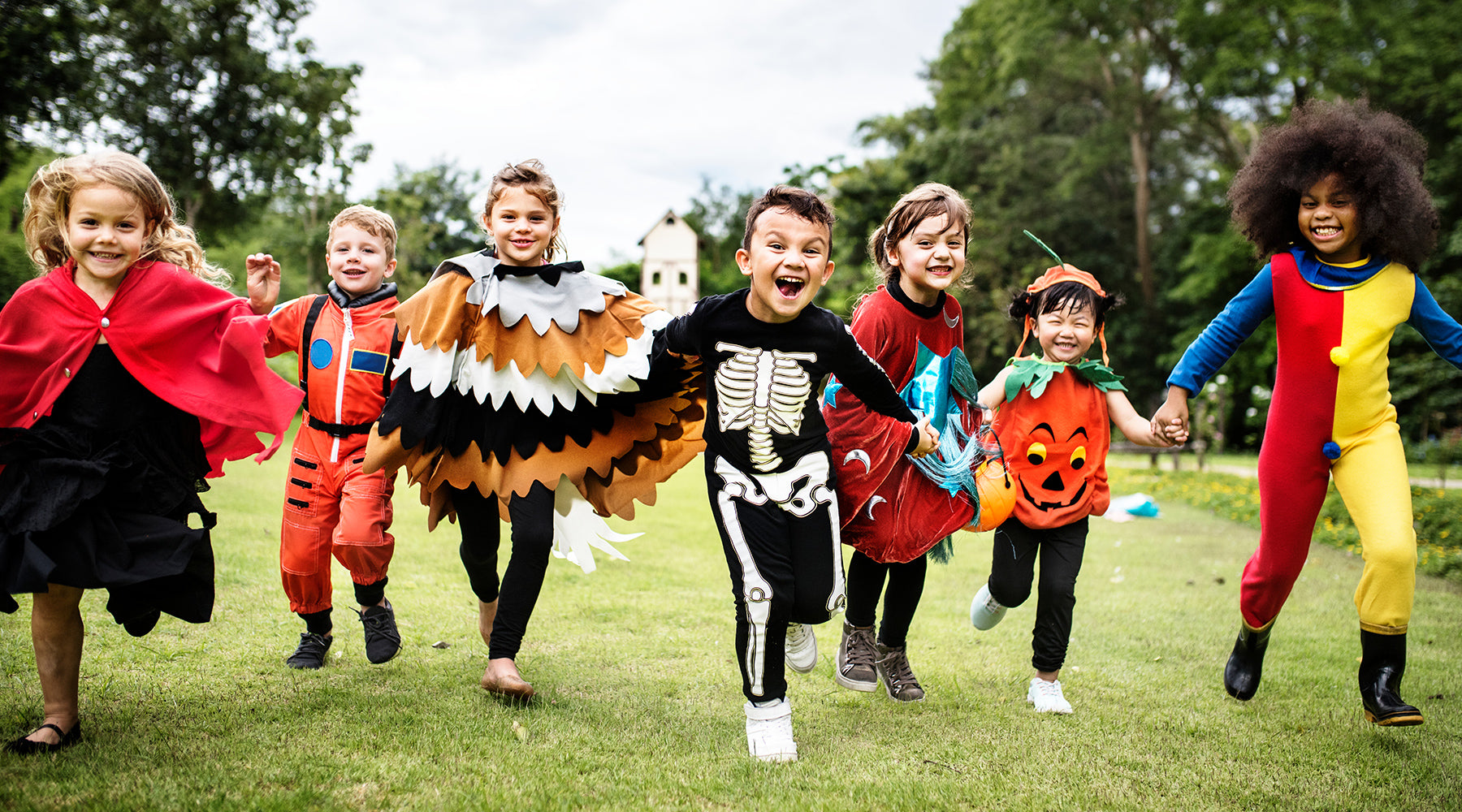 When you're a kid, Halloween is basically the best holiday ever. As we get older, this festive occasion tends to be conflated with hangovers and rotting gourds, but for kids it's all about costumes and candy.
But because not everyone is blessed with amazing crafting abilities or the credit card limit you'd need to buy more than one item at a pop-up Halloween store, we've assembled a list of quick and easy costumes you can put together for your little ones, even if you're scrambling at 5 p.m. on October 31st.
Bank robber
Although you may not want to encourage your child to pursue a life of crime, you can instantly turn them into a bank robber with a black and white horizontally striped top paired with black gloves and pants. Toss in a black knitted cap (or a tuque if you're Canadian) and a black strip of material that can sub as a quick mask, and your honour student will be ready to be robbing armored trucks, just like that.  
Rock star
There's lots of ways to go with the rock star look and they're all easy to nail. The kids can wear some of dad's old clothes if they're going for a '90s grunge look or some of mom's old glittery stuff if they're shooting for an '80s hair metal vibe. The same can be said for hair products. And don't forget, torn jeans always scream "industry cred."
Fruit/vegetable
If you need to throw something together for an infant, just pick a color to dress them in head to toe and decide what fruit or vegetable they look like most when you're done. Who wouldn't swoon over a baby avocado or pimento-stuffed olive? If there's a few balloons lying around, you can always turn your baby into a bunch of grapes or cherries. Just watch out for choking hazards!
Pirate
This author distinctly remembers his mom magically turning him into a pirate using only one of his dad's old shirts and a plastic sword. This author was also 24 at the time, FYI. Almost anything can double as a bandana as well. And you don't even need to buy any elaborate props or accessories, because when a kid puts their mind to it, anything can be a sword. As a finishing touch, use a non-permanent marker or basic makeup kit to draw some quick tattoos and scars!
Box Car enthusiast
We don't want to suggest any costume that makes light of economic disparity, so we'll describe this look as a throw-back to the great American Dust Bowl of the 1920s that gave birth to the whole "stick and bindle" fad. That prop should be easy enough to put together, presuming you can find a stick somewhere… then the rest of the costume is just old clothes and patches. Throw in a toy harmonica as a finishing touch.
Chimney sweep
Step 1. Dress your kid in black clothes and an old coat
Step 2. Let 'em get filthy
Step 3. Make them watch Mary Poppins again and again until they develop a Cockney accent.
Lumberjack
Remember Dad's plaid phase from the late '00's? Well, it's time to bust out the wardrobe again because it turns out that most of that stuff can double as a lumberjack costume for your little one! The ironic suspenders and everything! Maybe leave the fixed gear bike in the storage space.
Zombie
Try talking to your kid while they're binging Bluey and you'll see that they're half-way to being a zombie already. So grab a combination of literally any of the above-mentioned clothing, get some ketchup and go to town. Learning the Thriller dance is optional, but highly recommended.
Ghost
If we need to explain how to make a ghost costume, maybe Halloween isn't for you.
Cool critters
So, the actual easiest thing to do is to visit the onesie section of the website you're on right now to find a variety of awesome animal-themed outfits that can be worn as Halloween costumes, pajamas or just to hang around the house! And remember, you get first dibs on all their candy, so you might as well dress them up in something cool to increase their success rate!