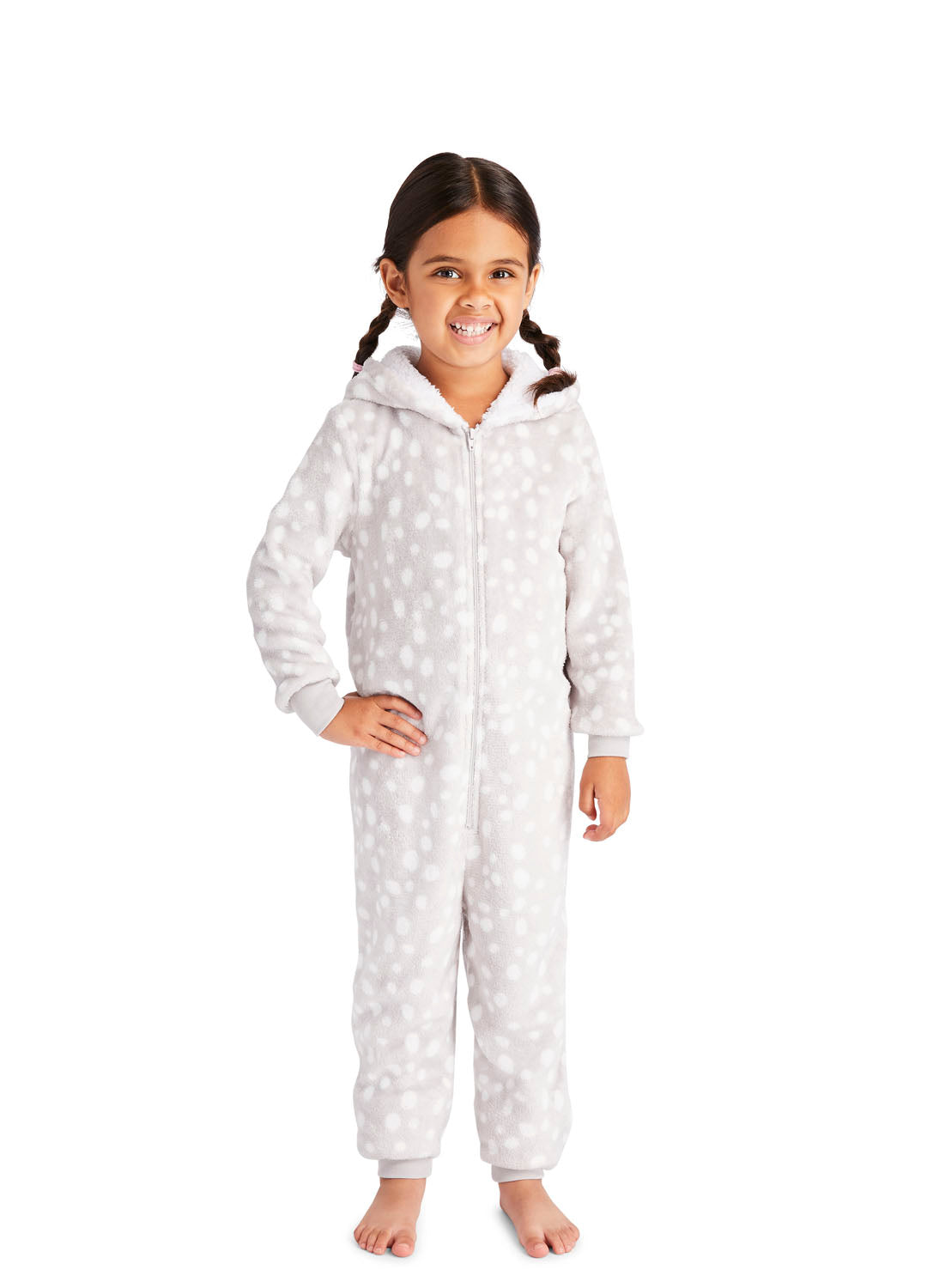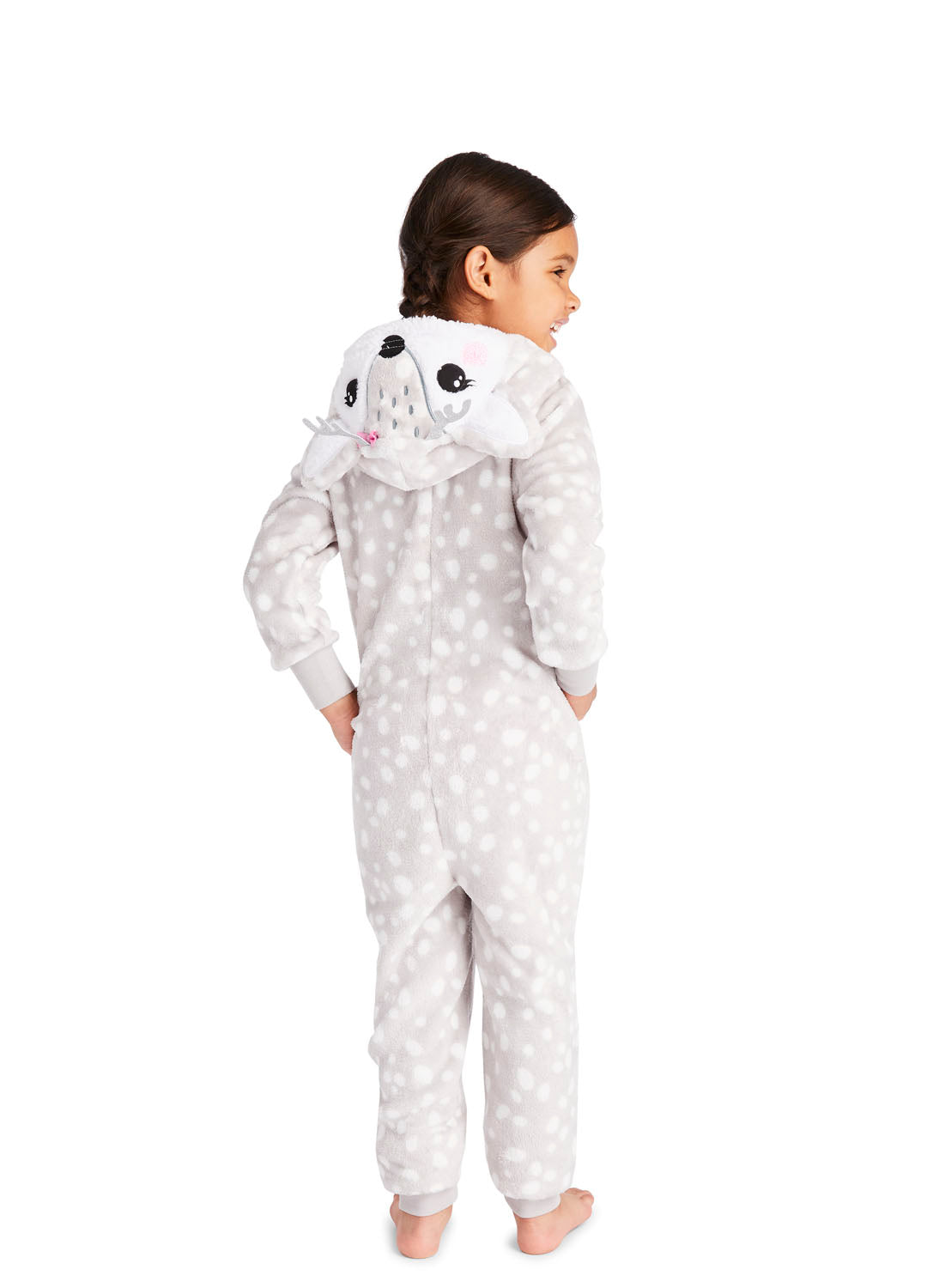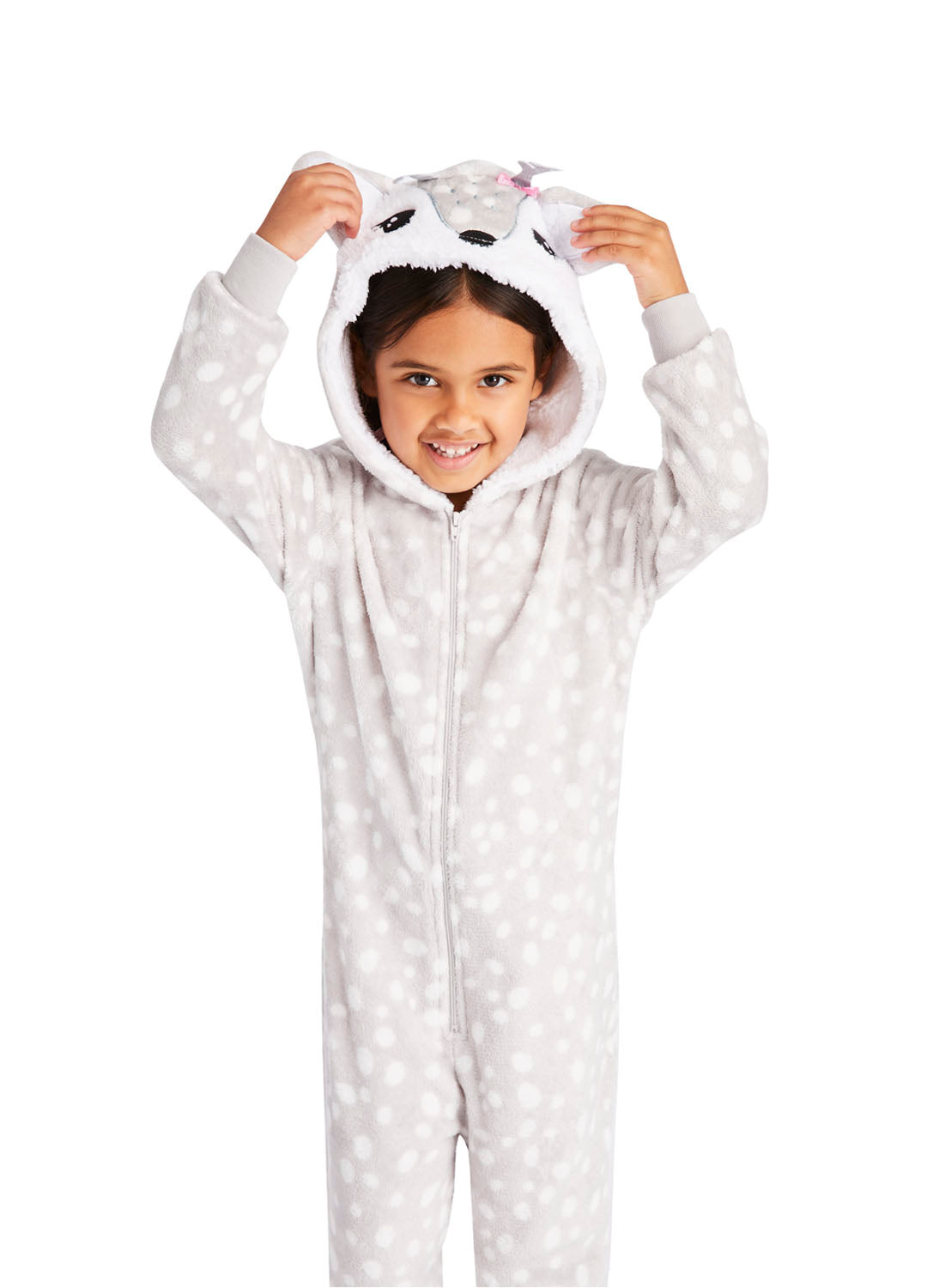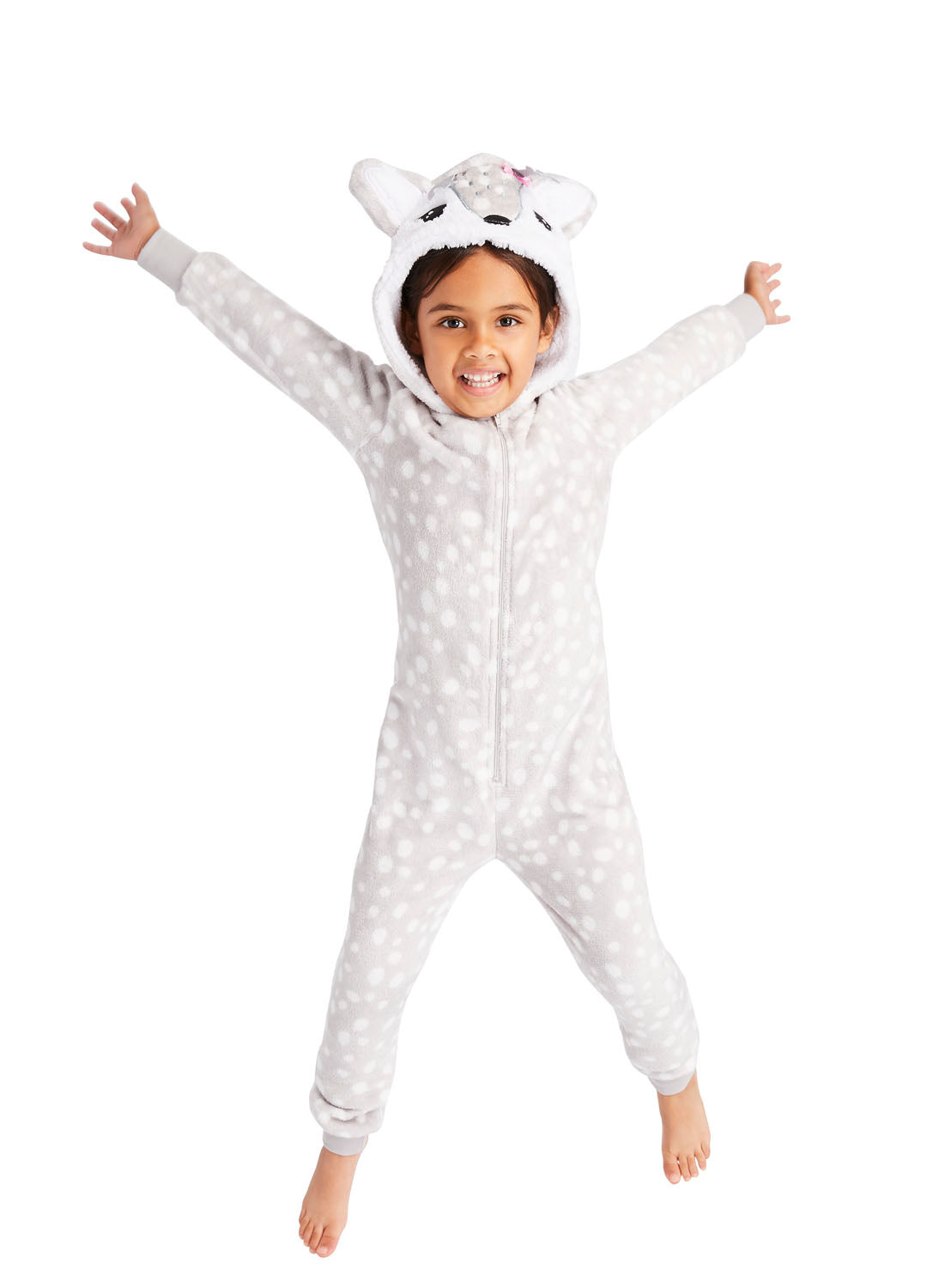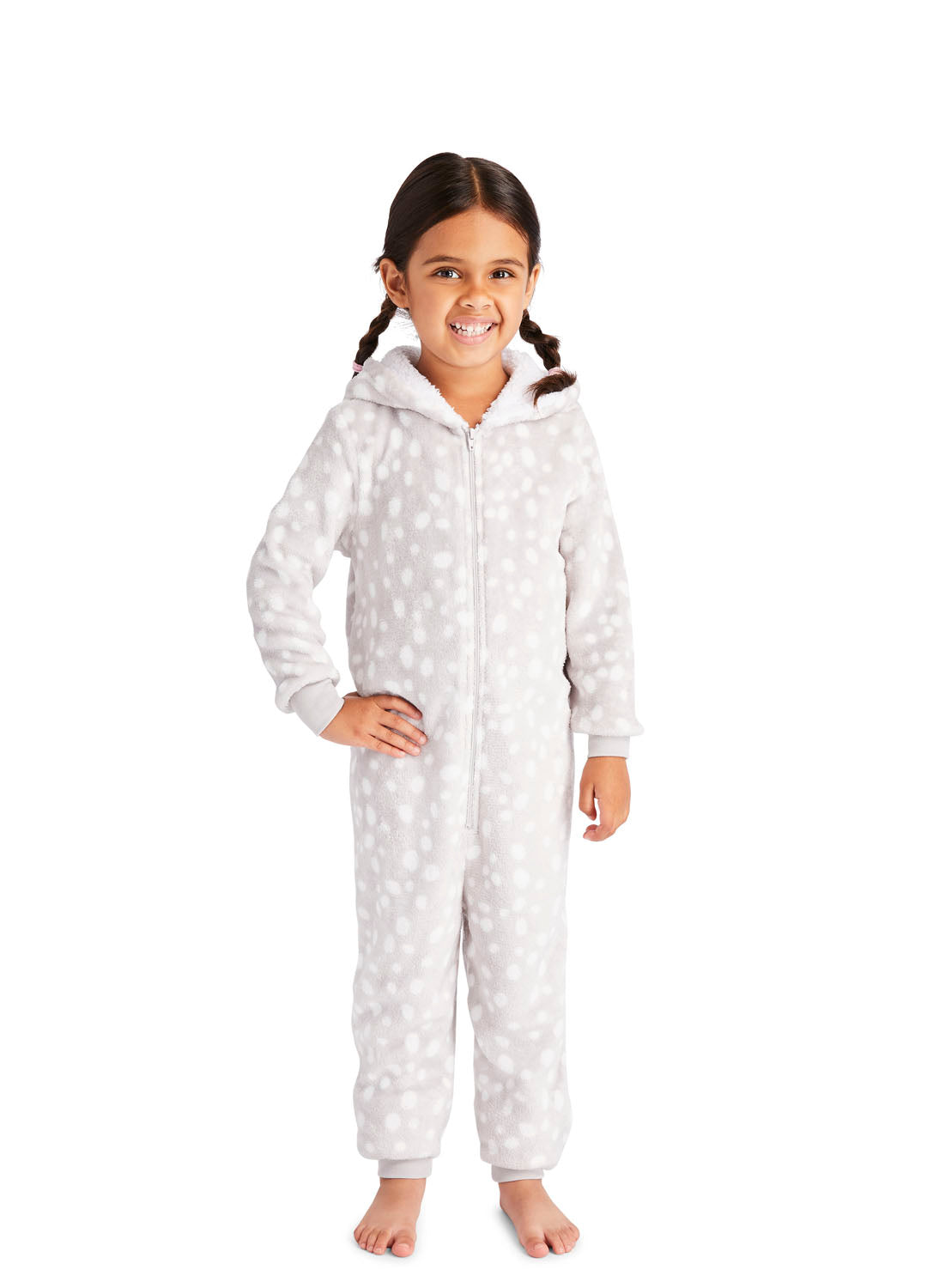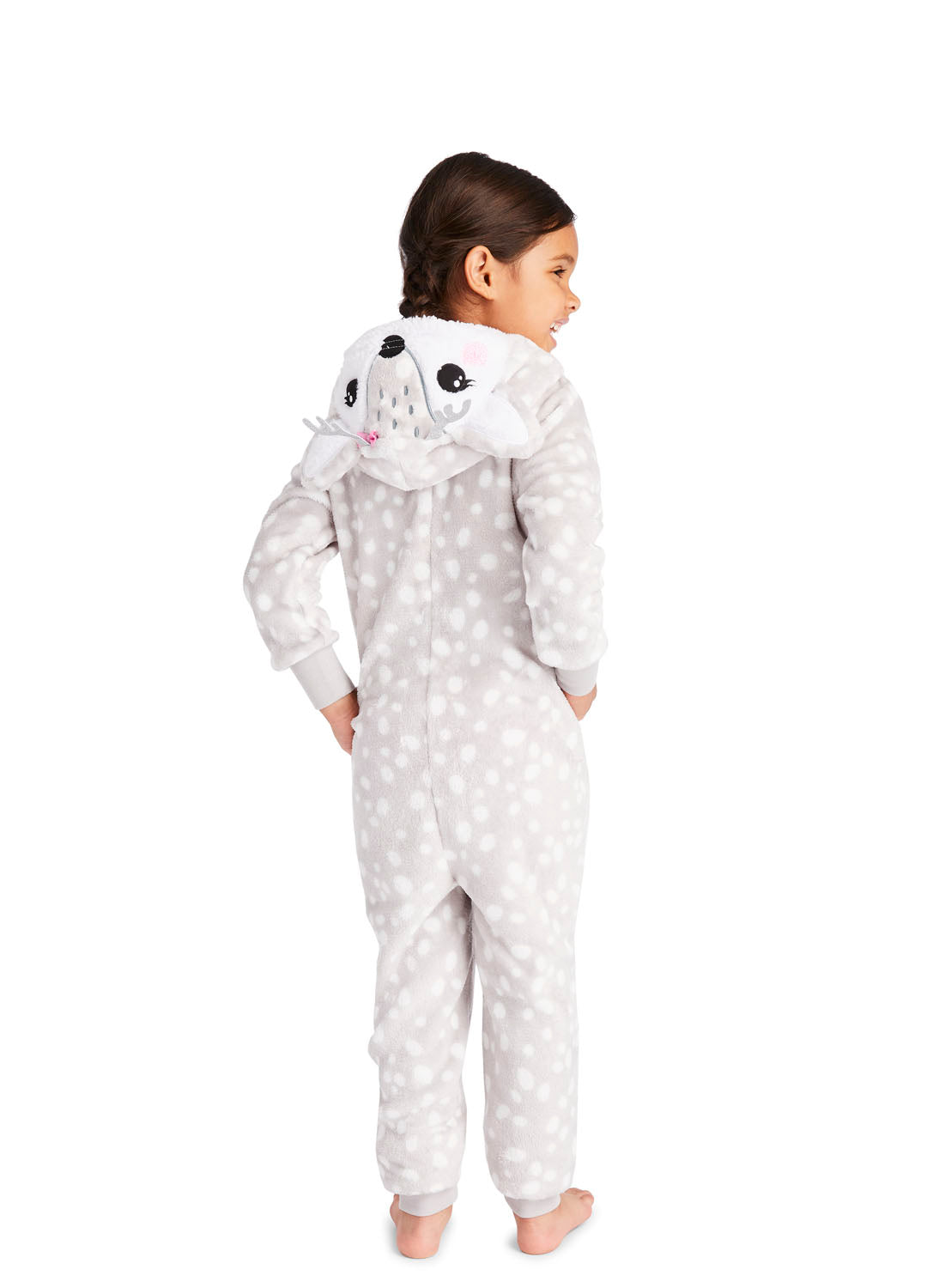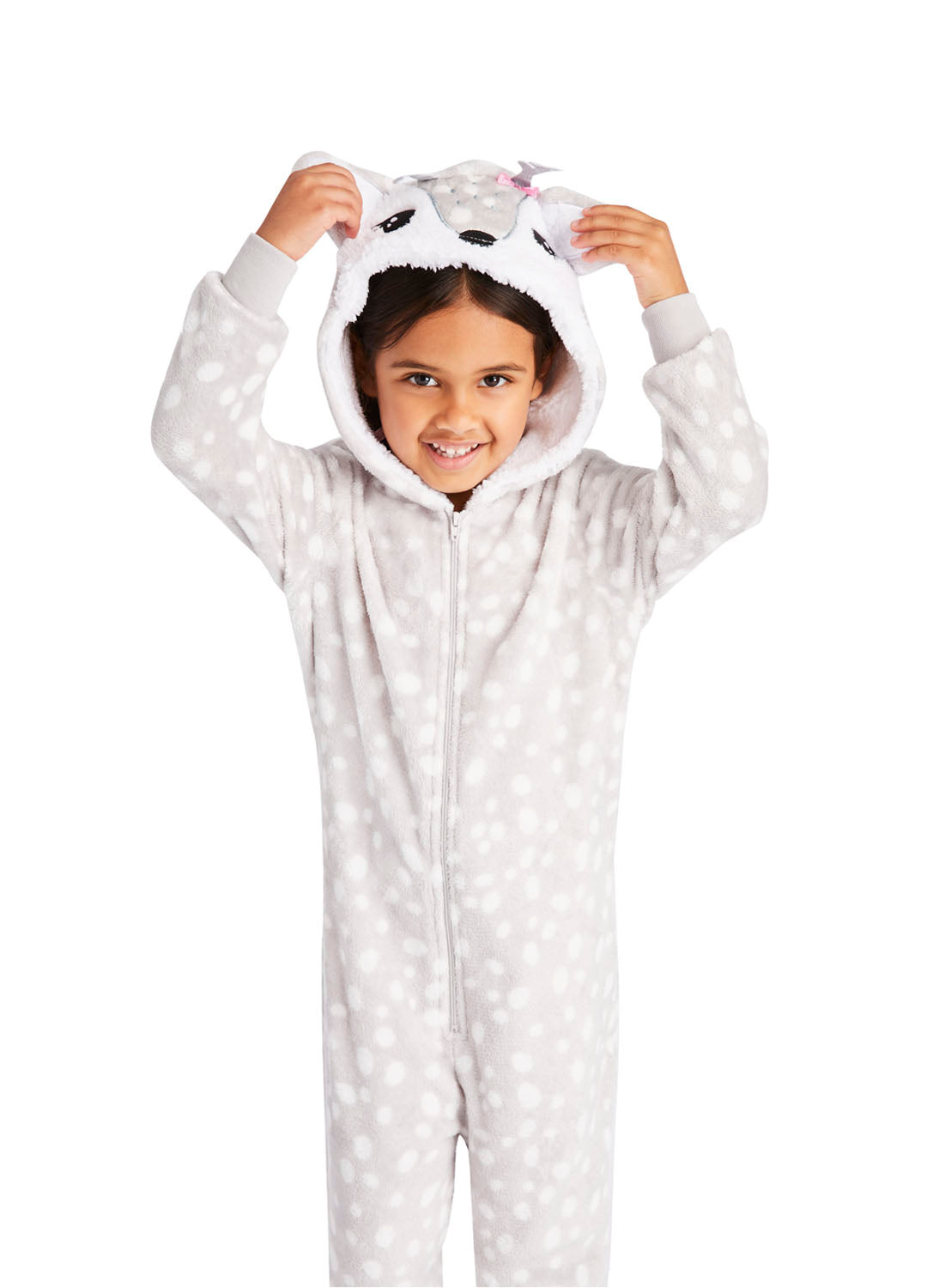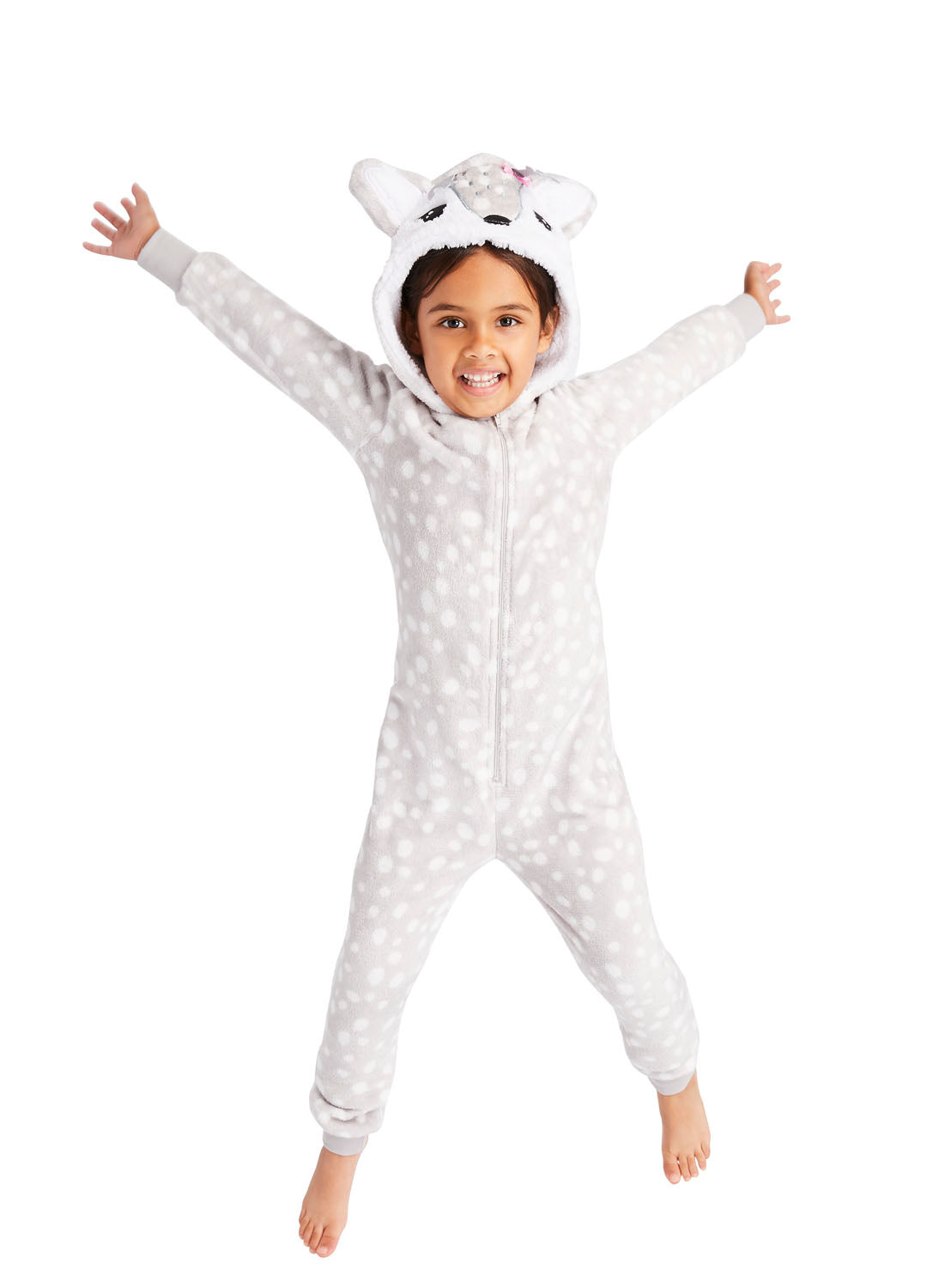 Girls Grey Deer Onesie
Product description
High-quality pajama onesie for girls that will keep them warm and fuzzy while bringing a playful vibe into their day and night. The sleeper features a festive looking deer with subtle grey & white pattern all over the soft fabric as well as a 3D detailed hood. 
Illustrative onesie pajama for girls featuring a festive deer
Fabric: Top: 30% recycled polyester and 70% flannel fleece
Comes in light grey color with white patches resembling a deer
Hoodie has 3D sherpa details to give the onesie a realistic touch
It features a body-length front zipper for ease of use
Also see these great items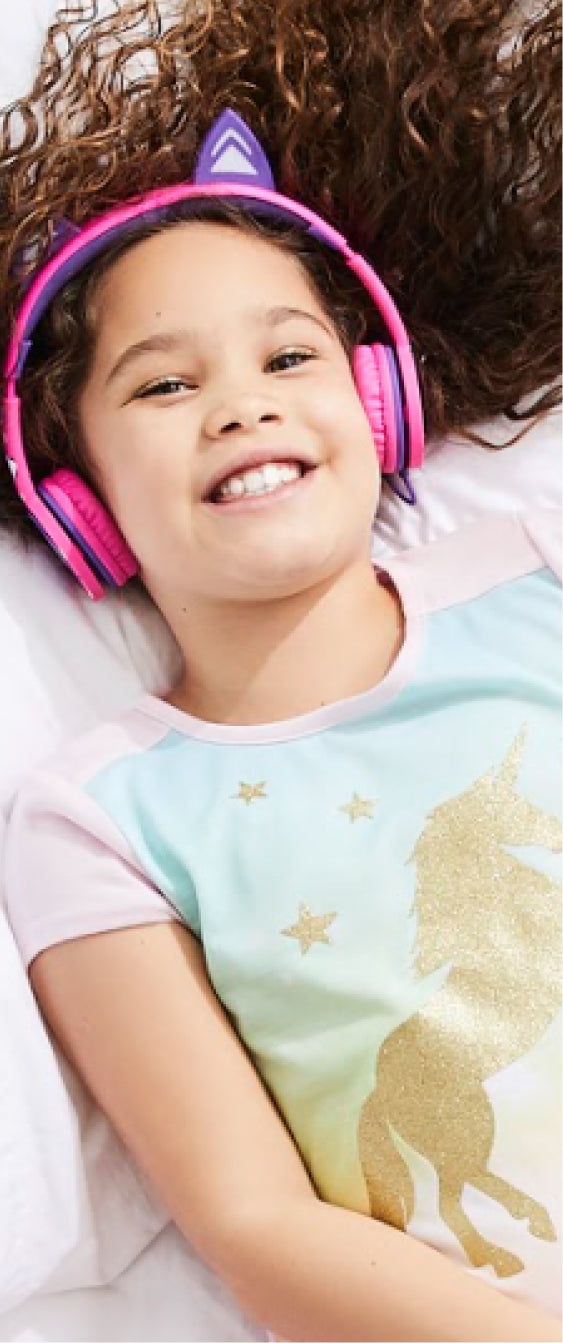 The Comfort Guarantee
Understanding the needs and demands of the way parents and children purchase sleepwear, it was critical for Jellifish Kids to further this mission of providing ultimate comfort in our products.
So we created a promise, a guarantee for anyone purchasing the pajamas that we make.