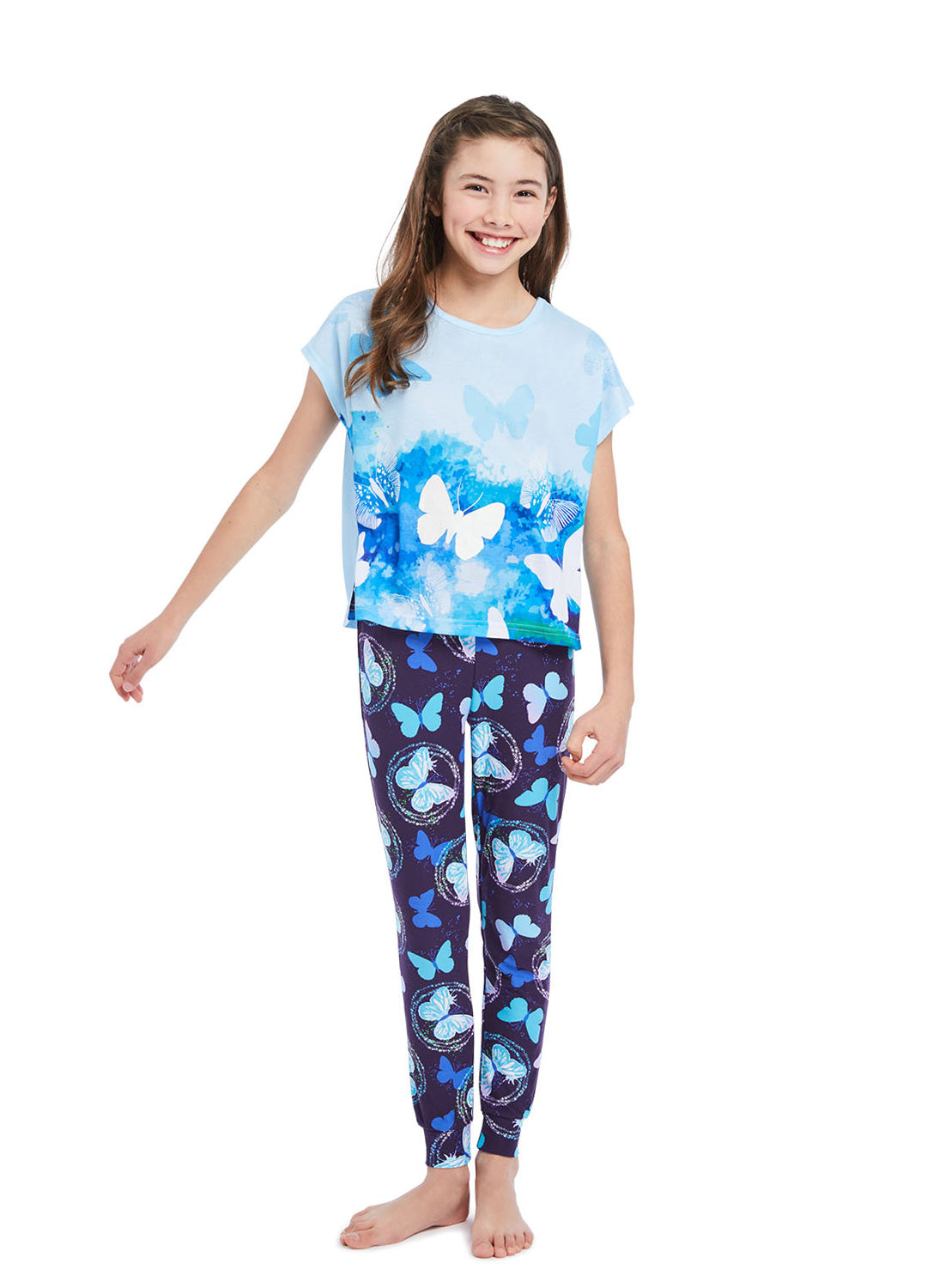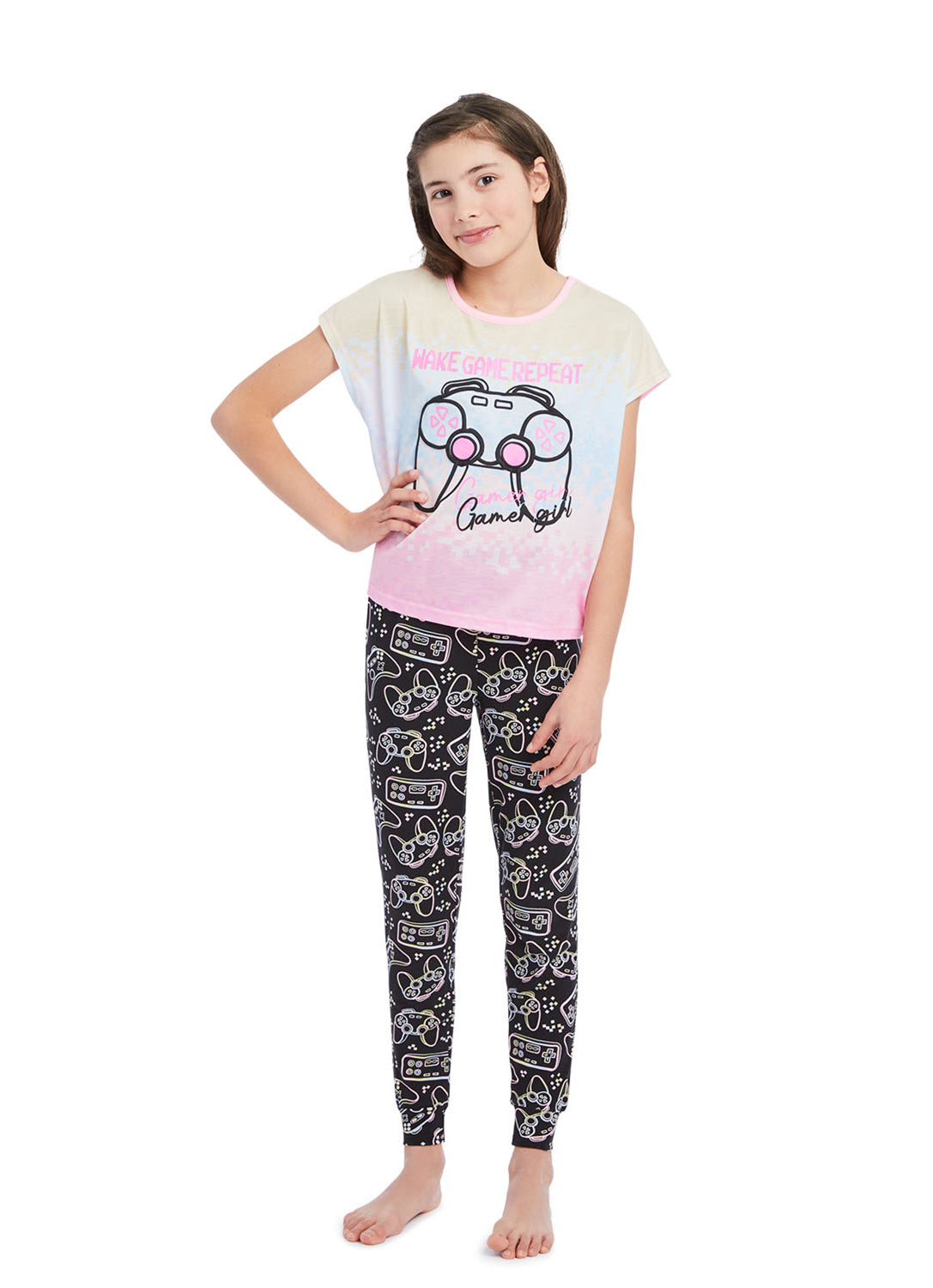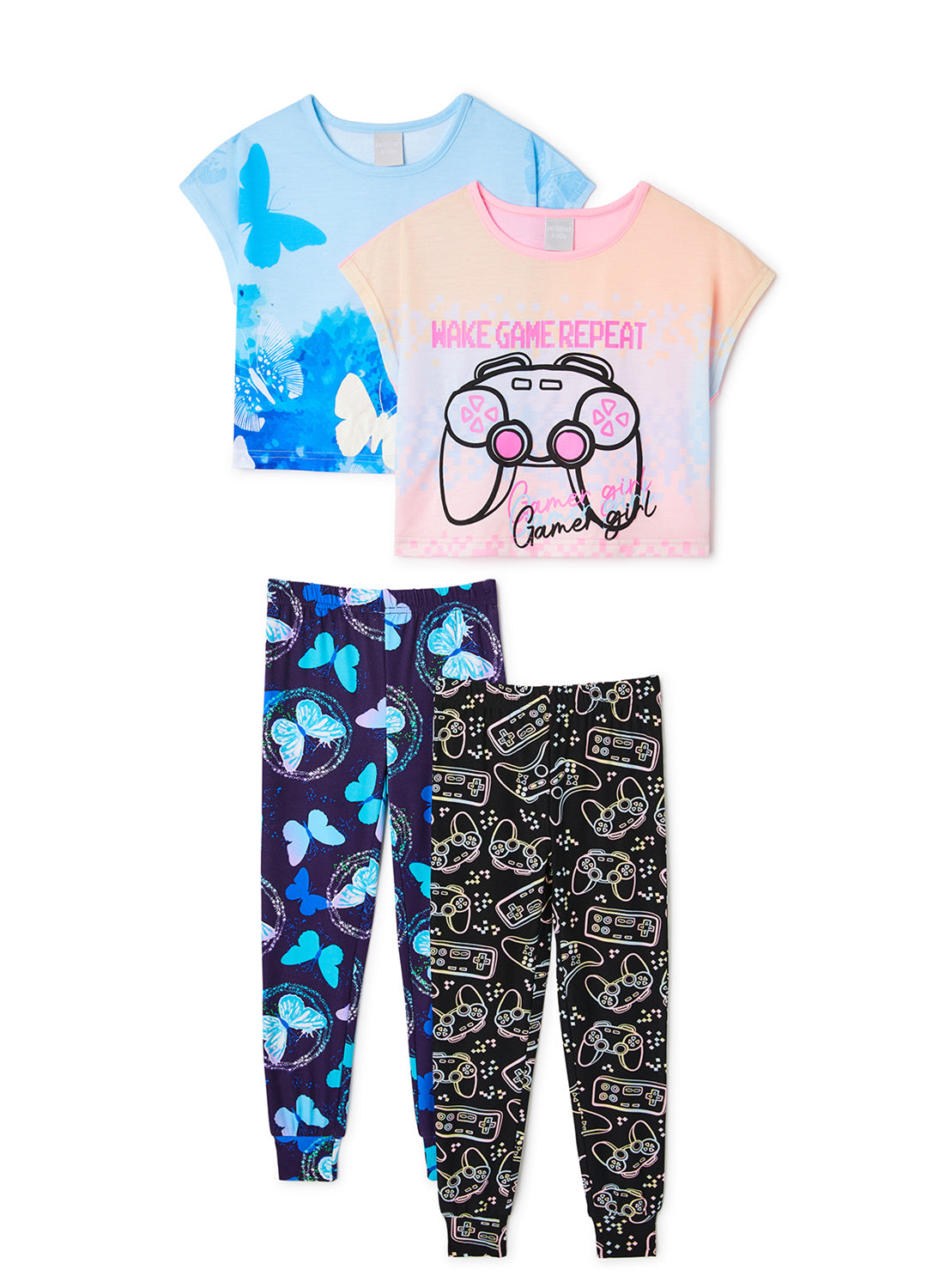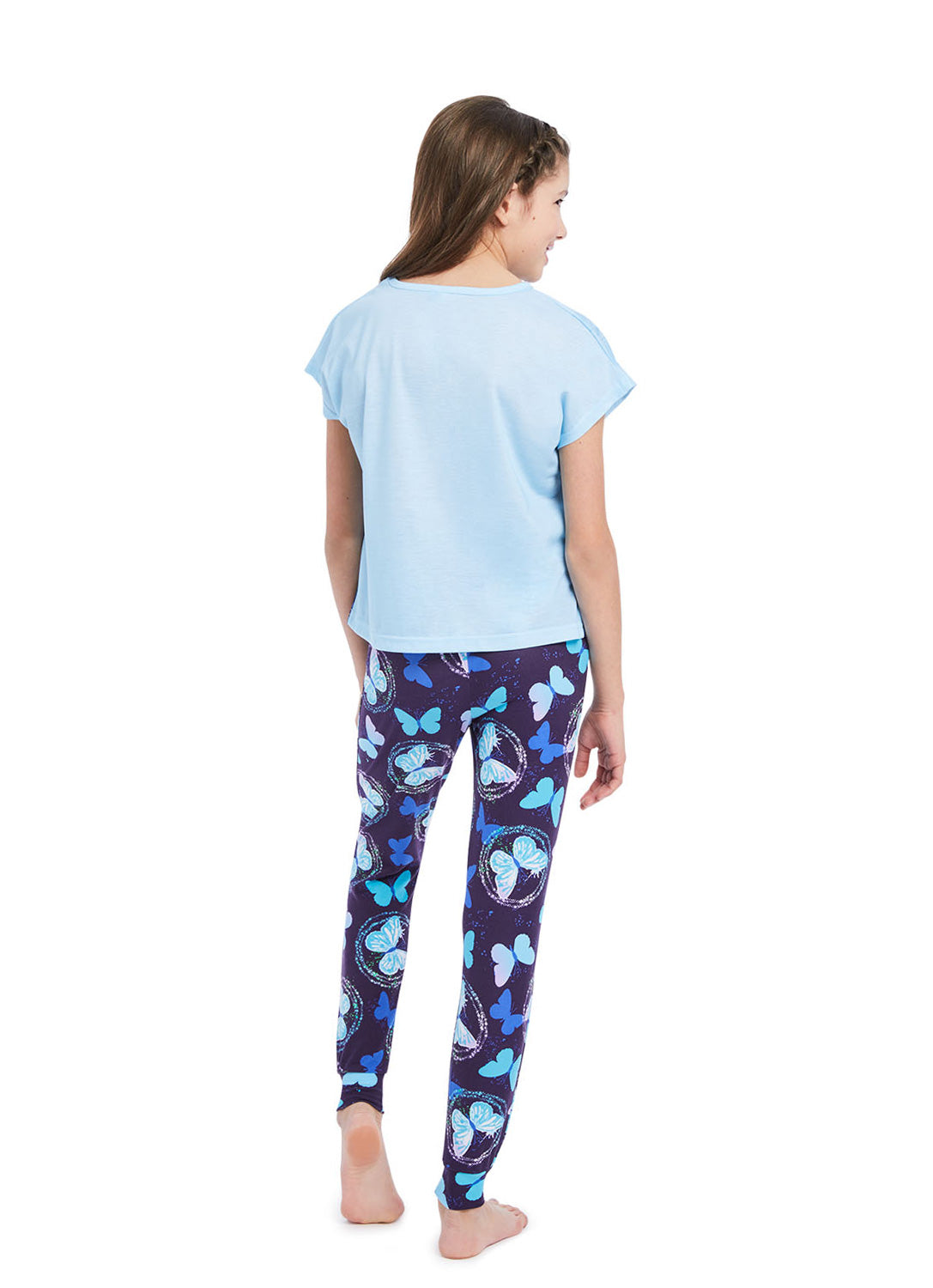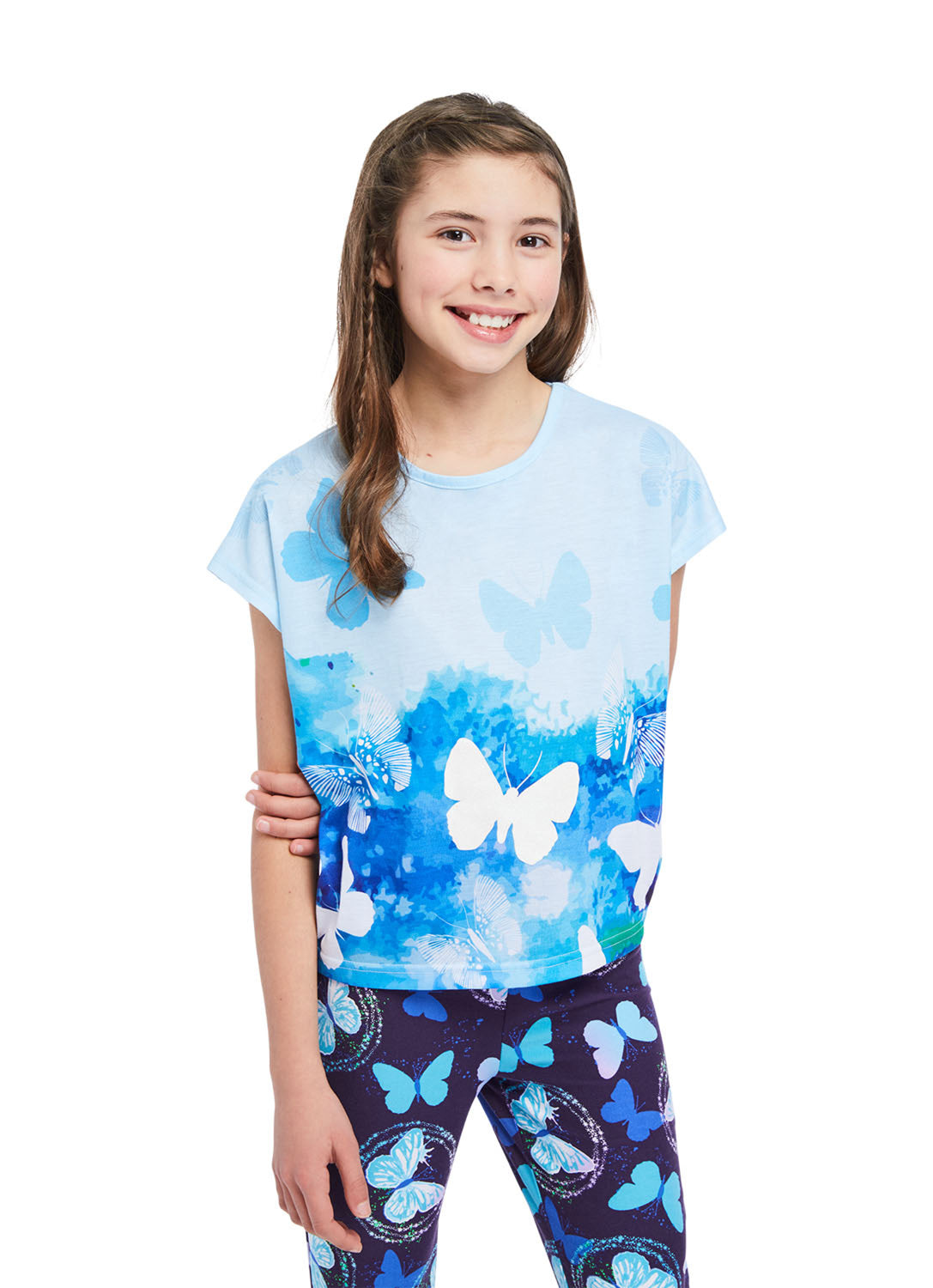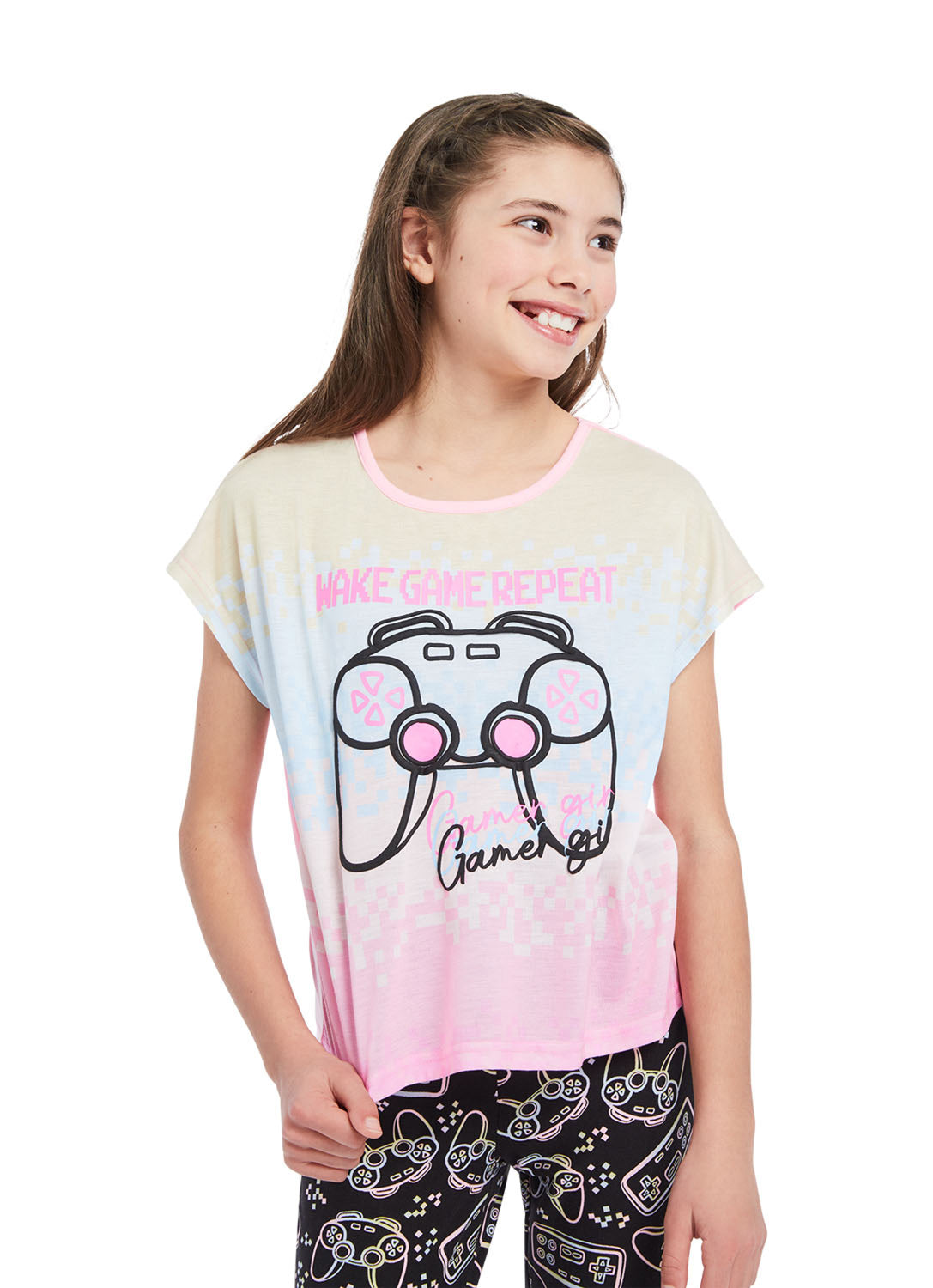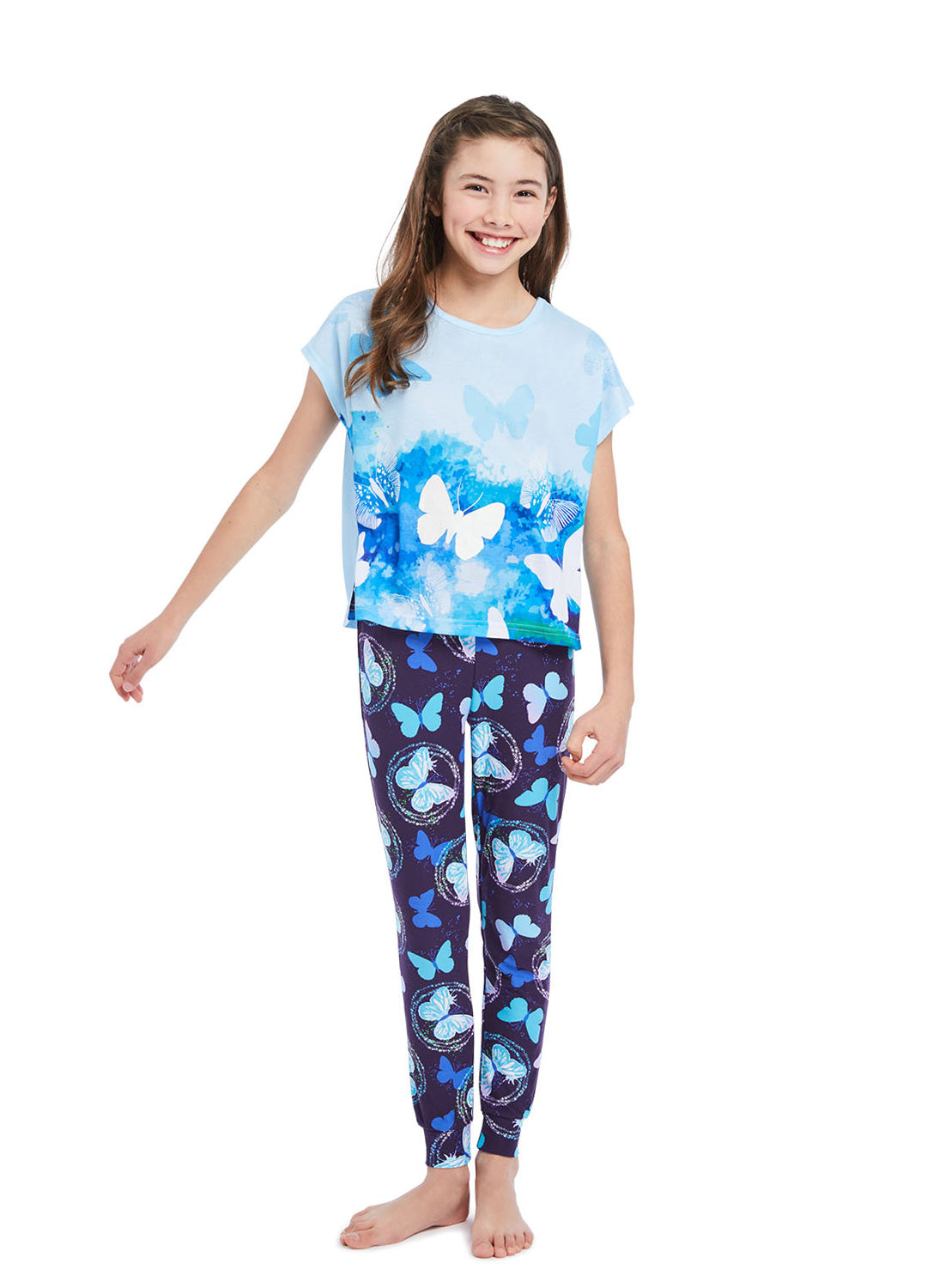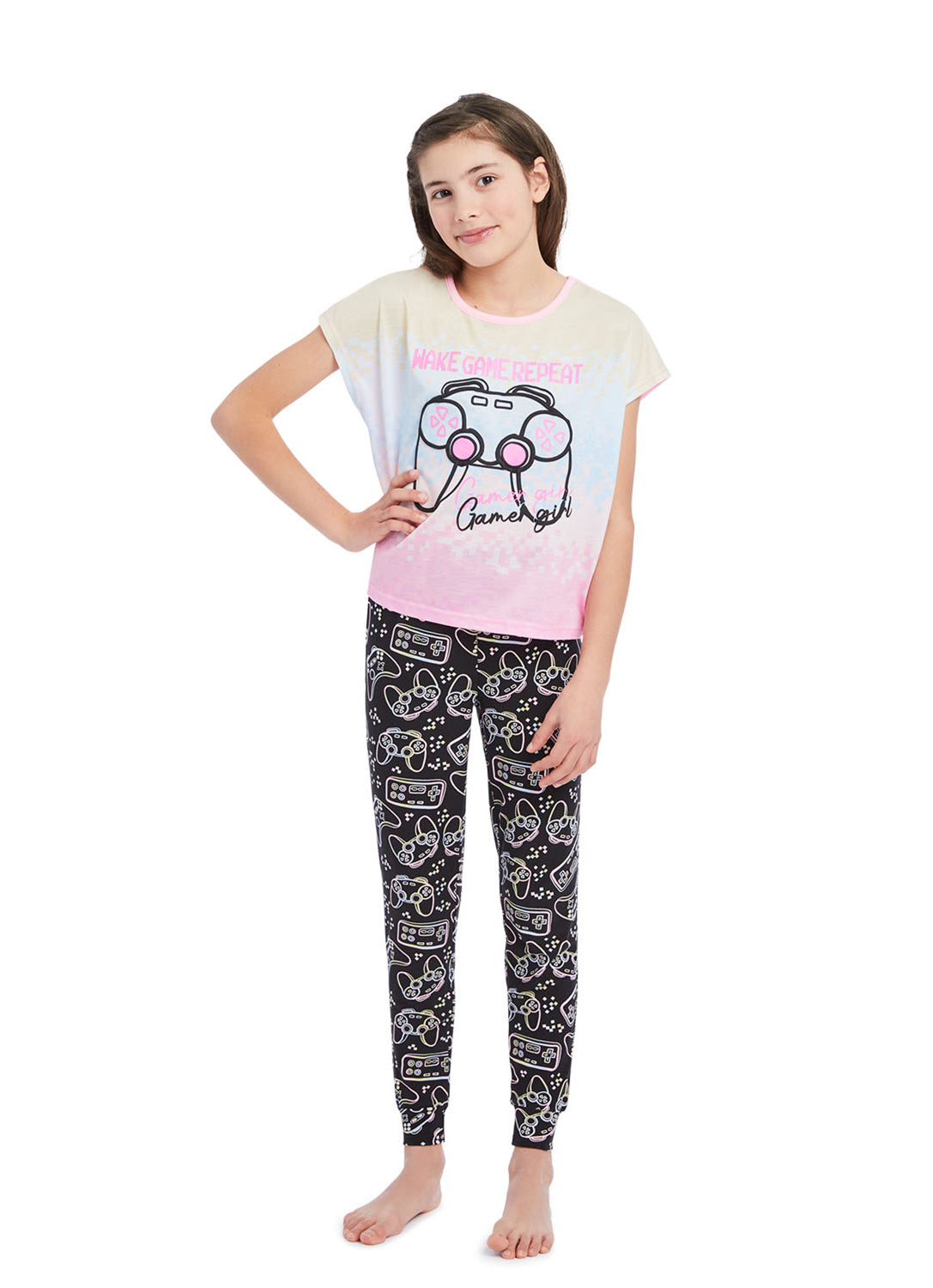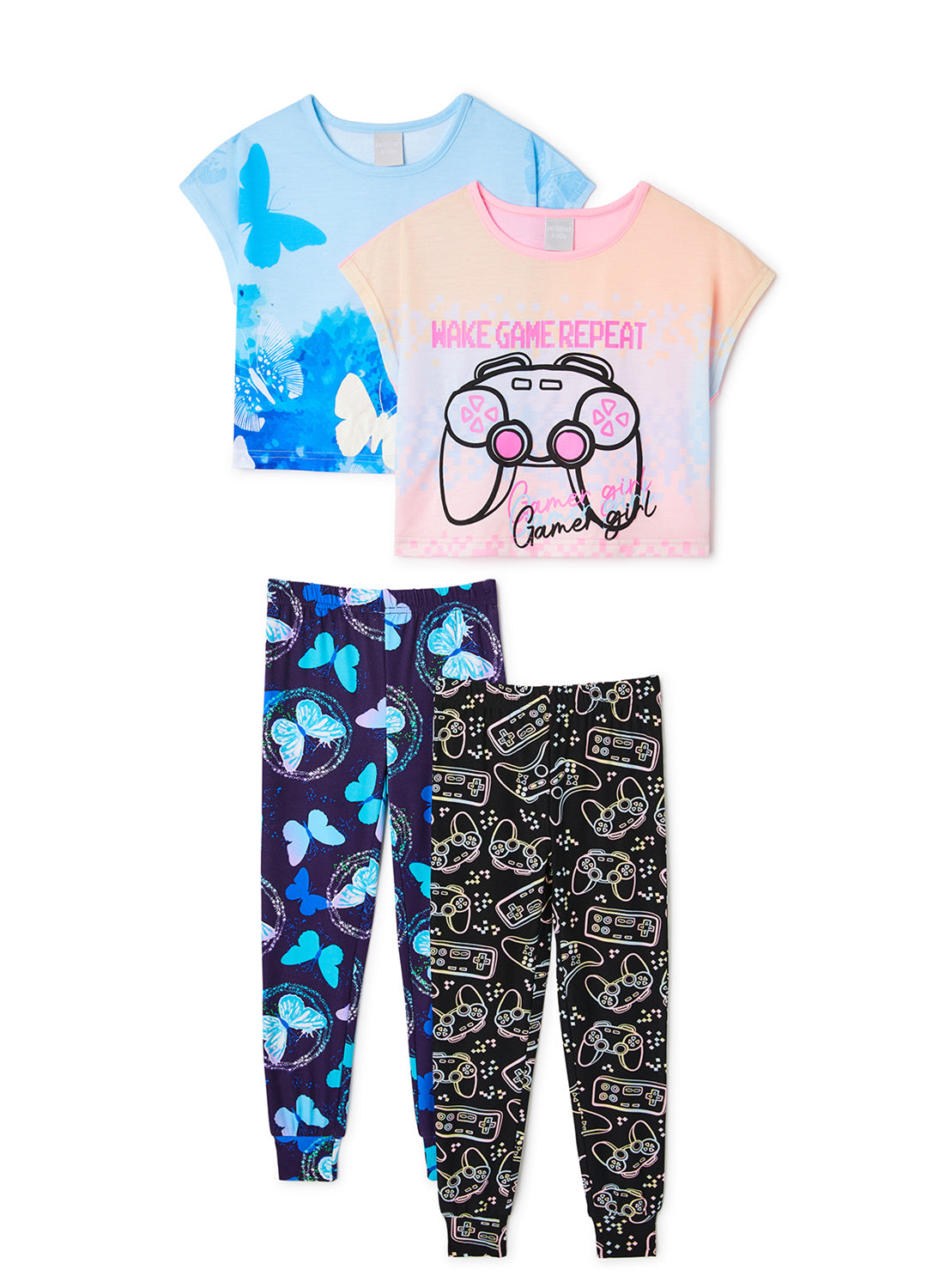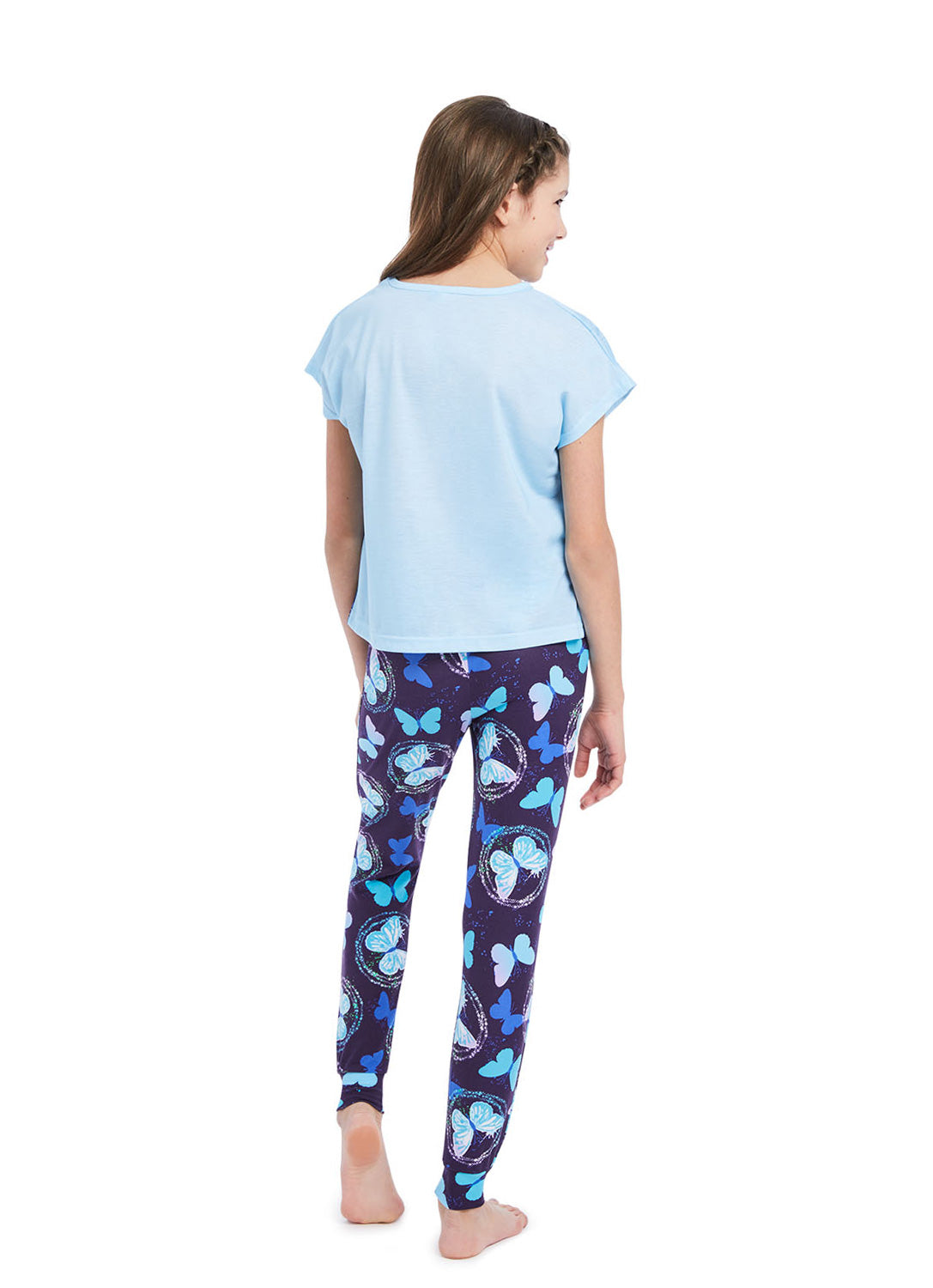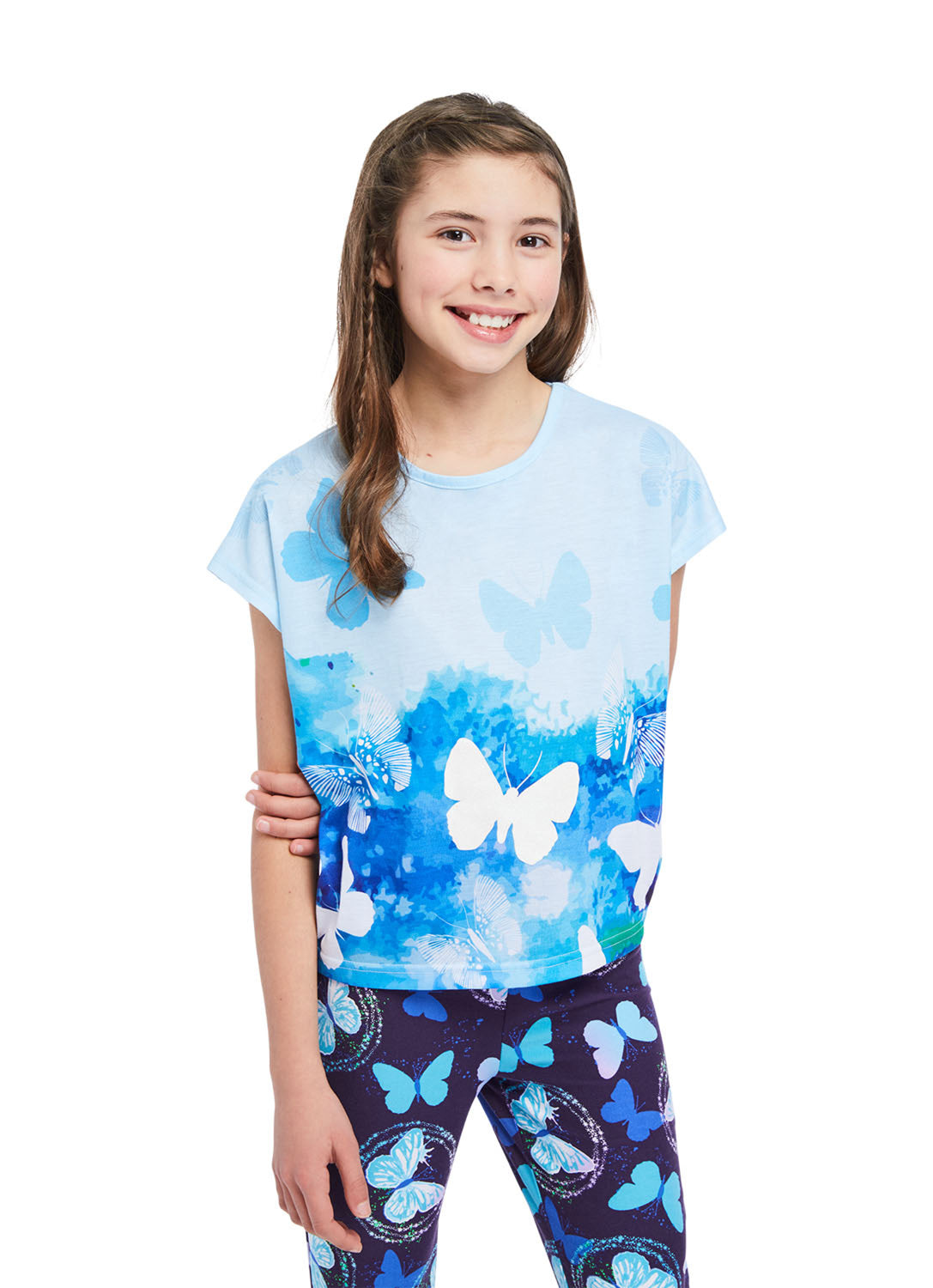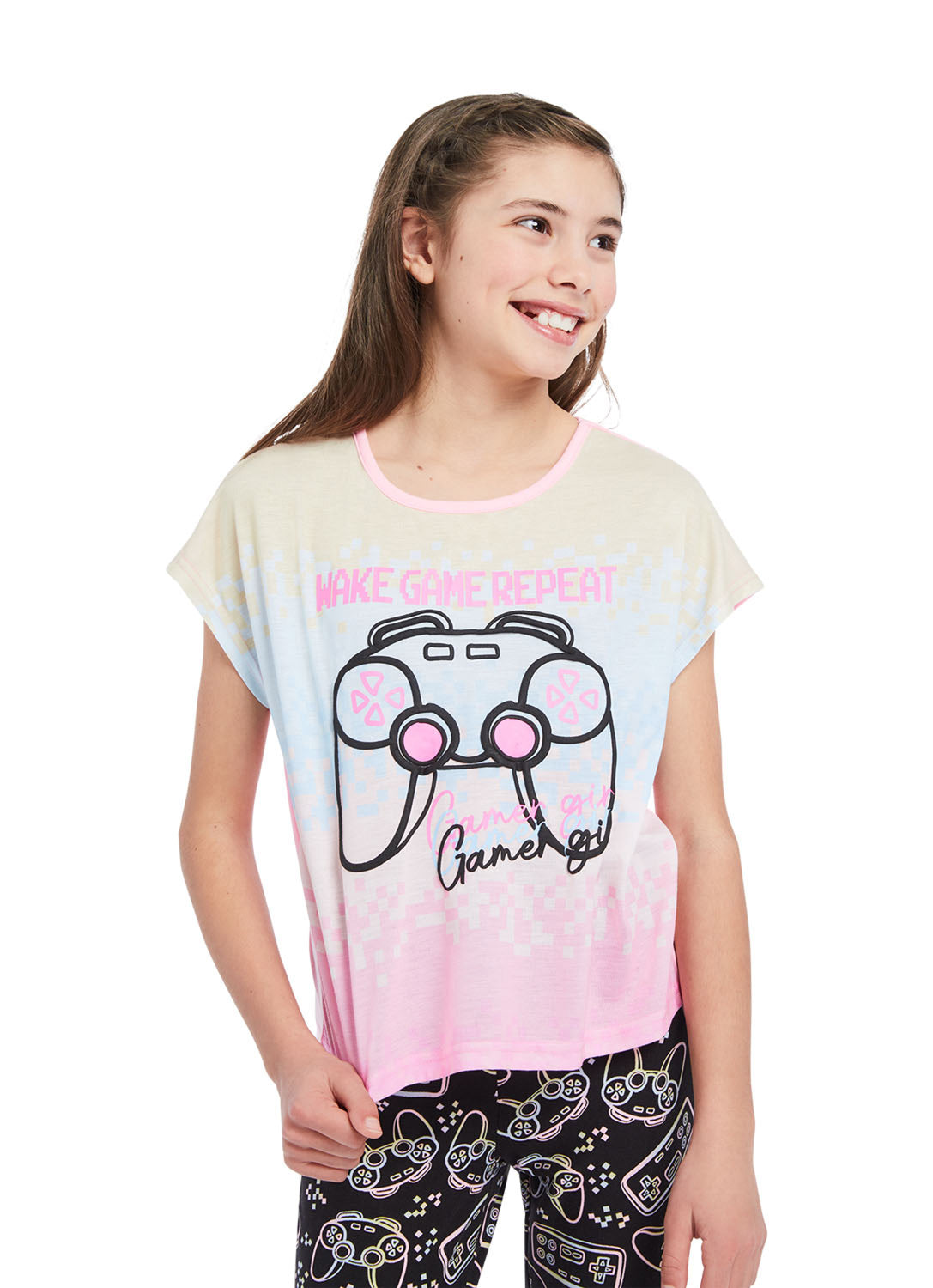 2-Pack Girls Pajama Set Gamer/Butterflies
Product description
A double pack pajama set for girls with not one but two beautiful sets. Depending on your daily vibes, you can wear gorgeous blue butterflies from head to toe or if you're feeling more playful, you can put on a trendy, pink gamer outfit made from the softest materials.
Double pack PJ set for girls, 2 pieces per set
Classic pajama design with a T-shirt and long pants
Top: 30% recycled polyester and 70% polyester jersey
Long pants: 95% polyester and 5% spandex lush for exceptional elasticity
Pants have an elastic waistband for added comfort 
Also see these great items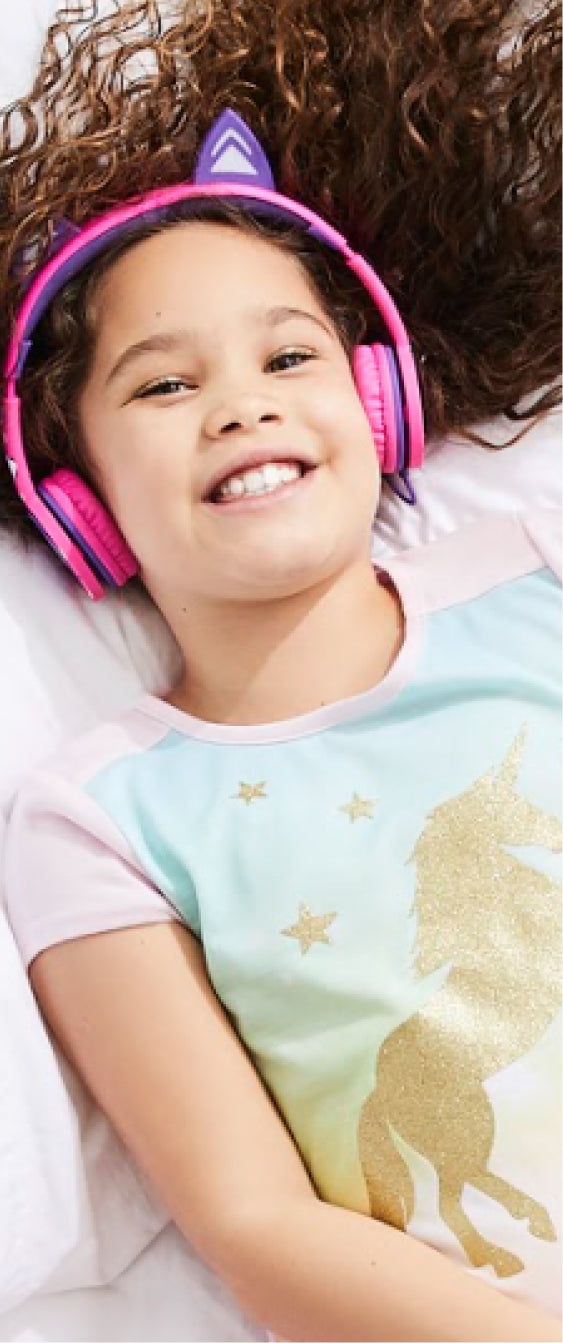 The Comfort Guarantee
Understanding the needs and demands of the way parents and children purchase sleepwear, it was critical for Jellifish Kids to further this mission of providing ultimate comfort in our products.
So we created a promise, a guarantee for anyone purchasing the pajamas that we make.