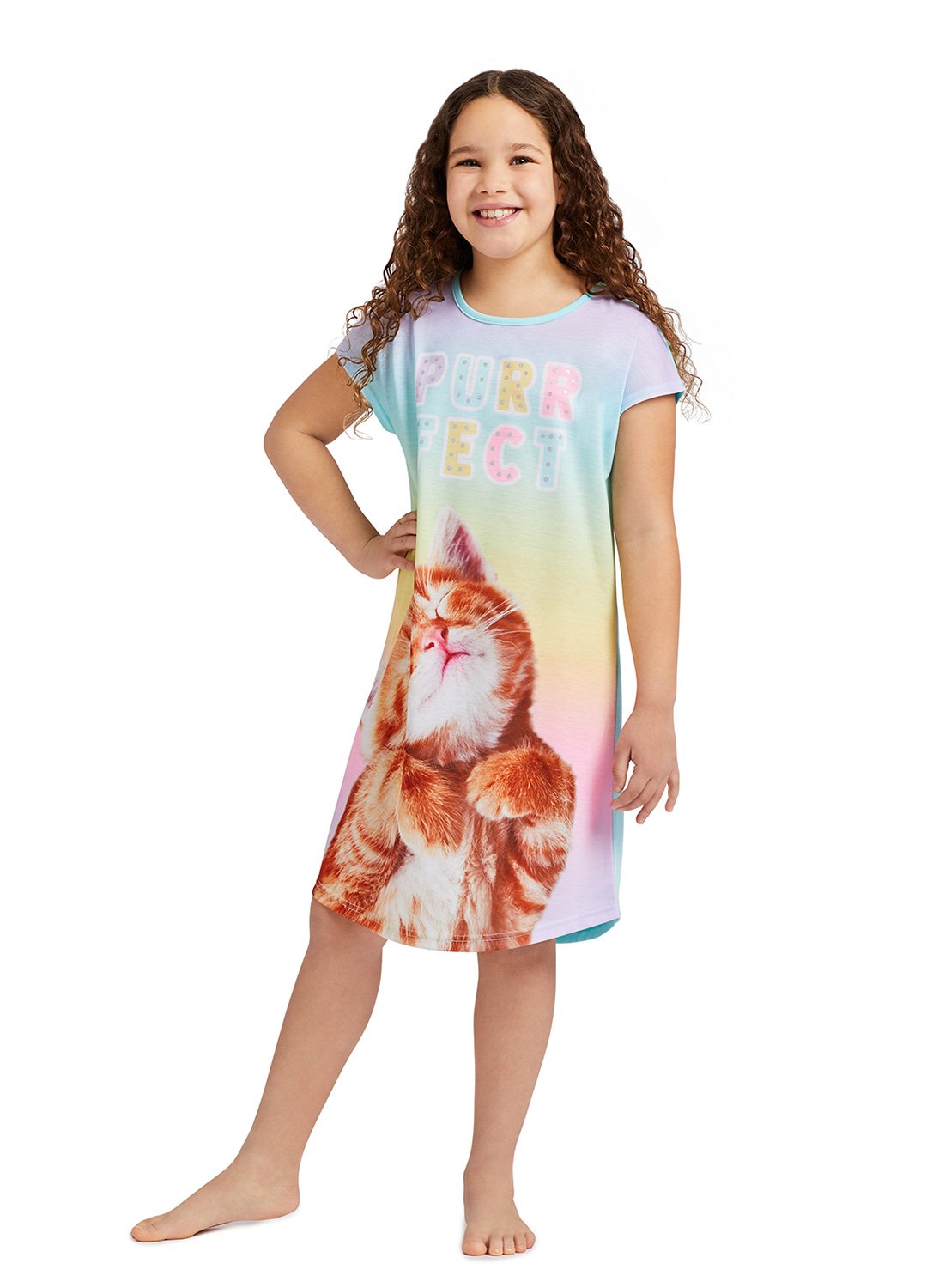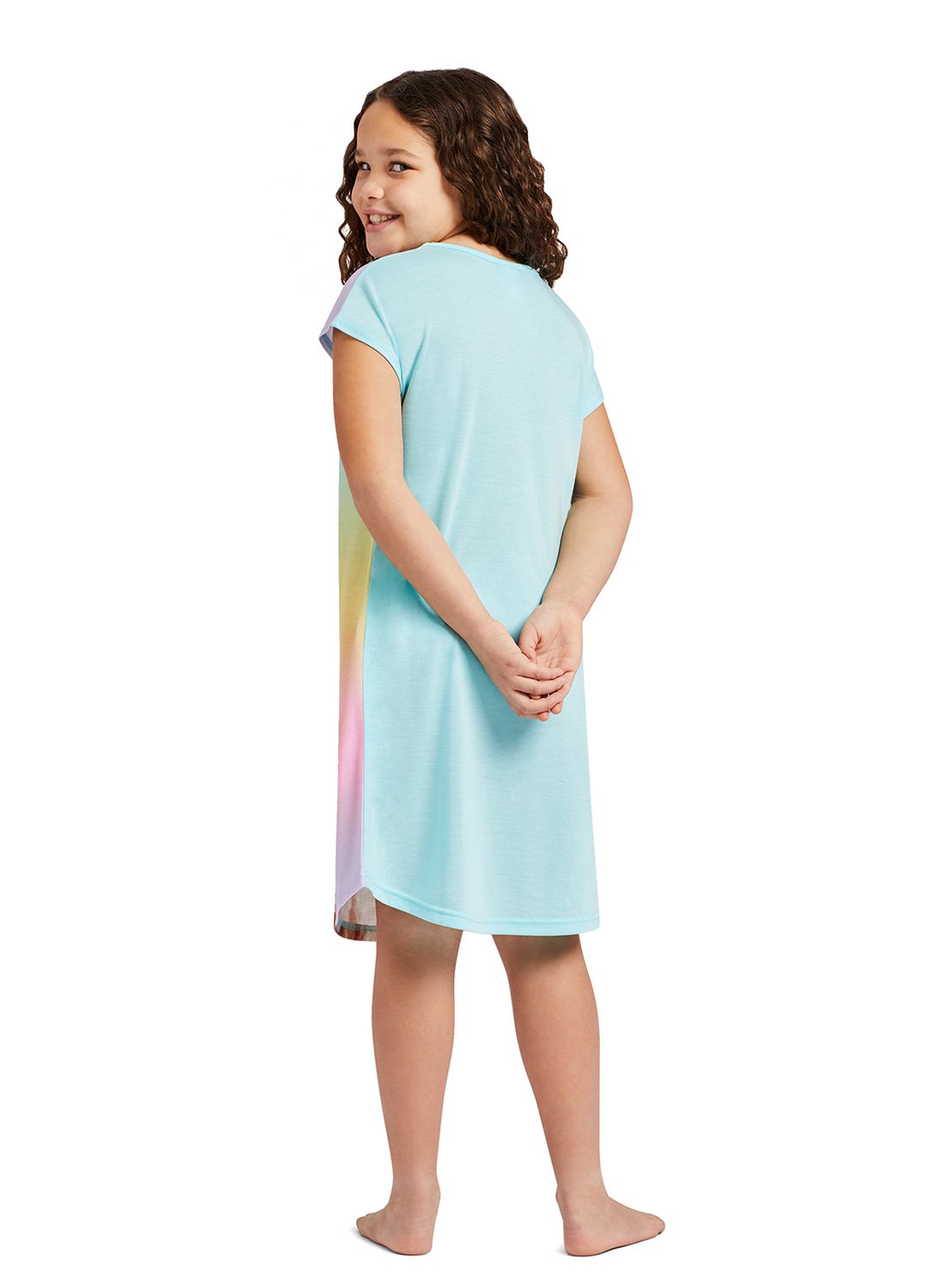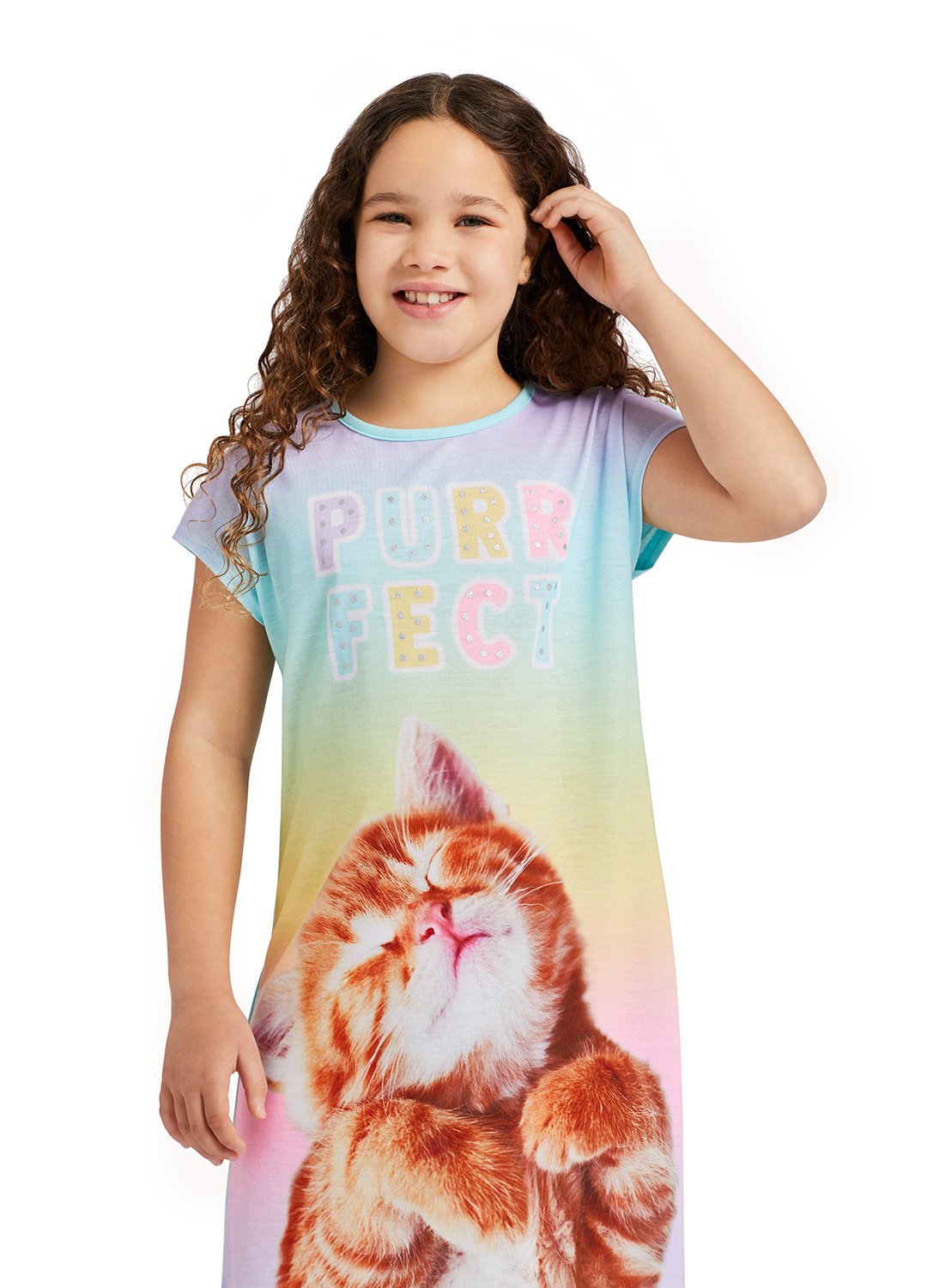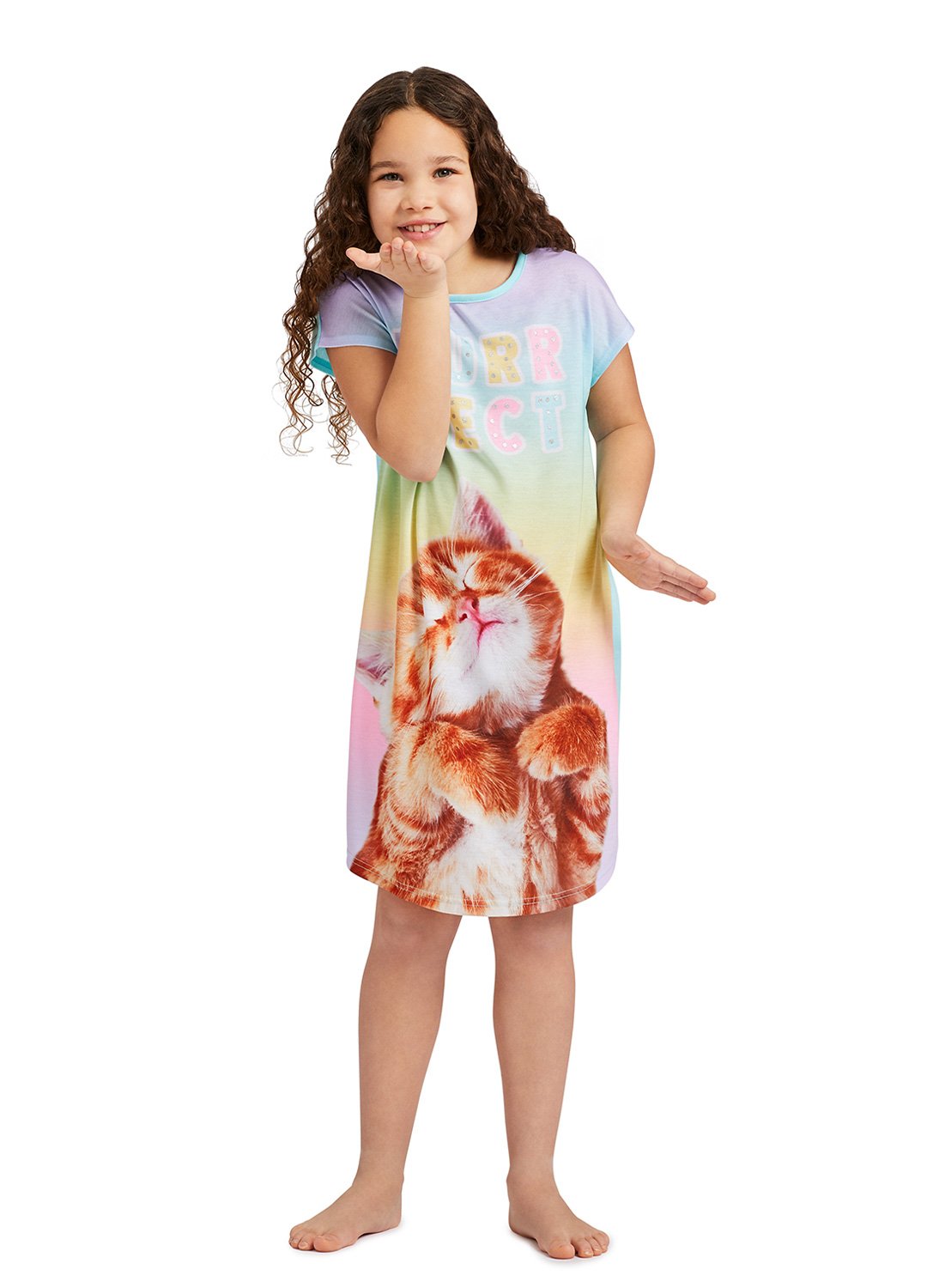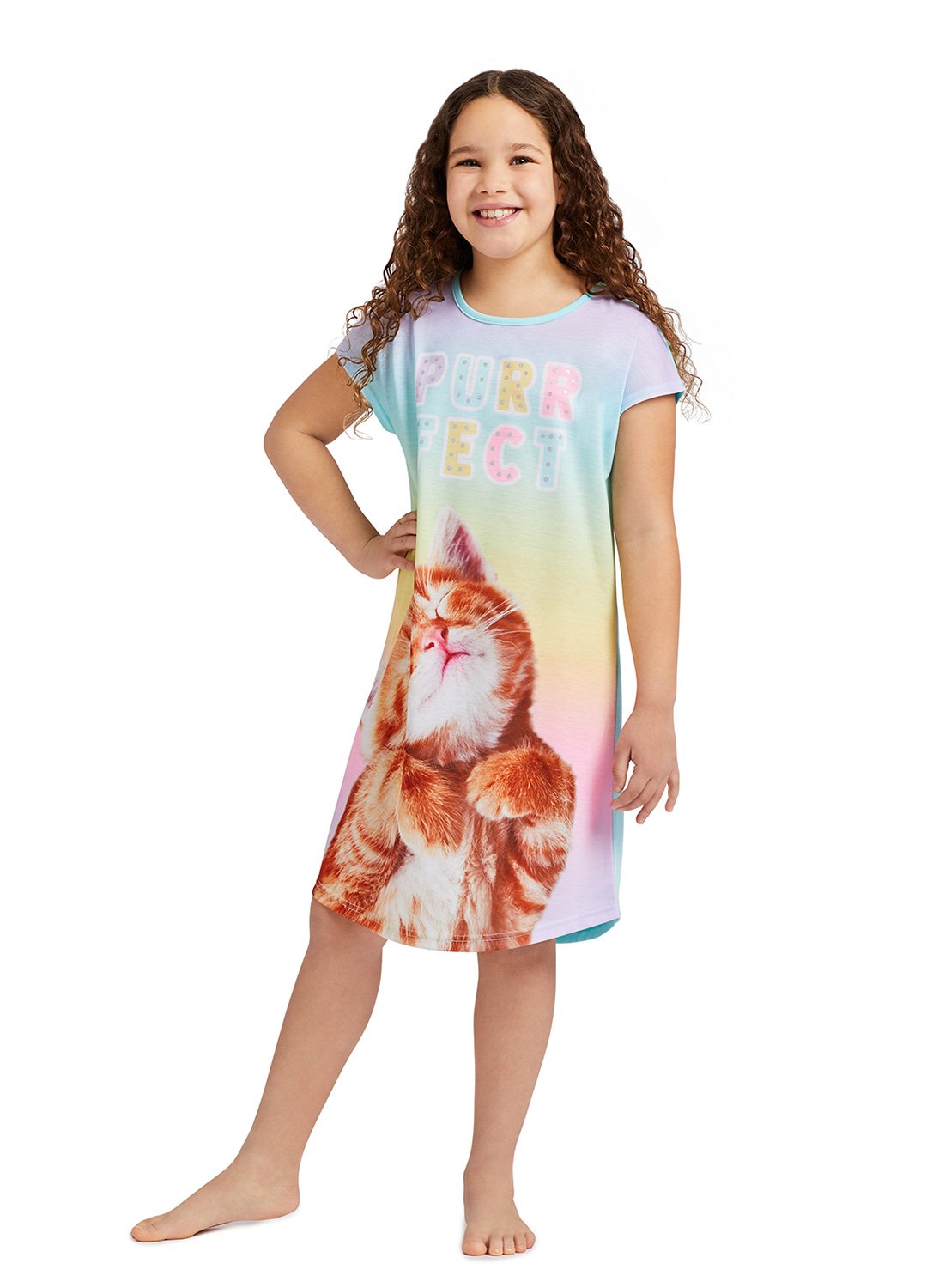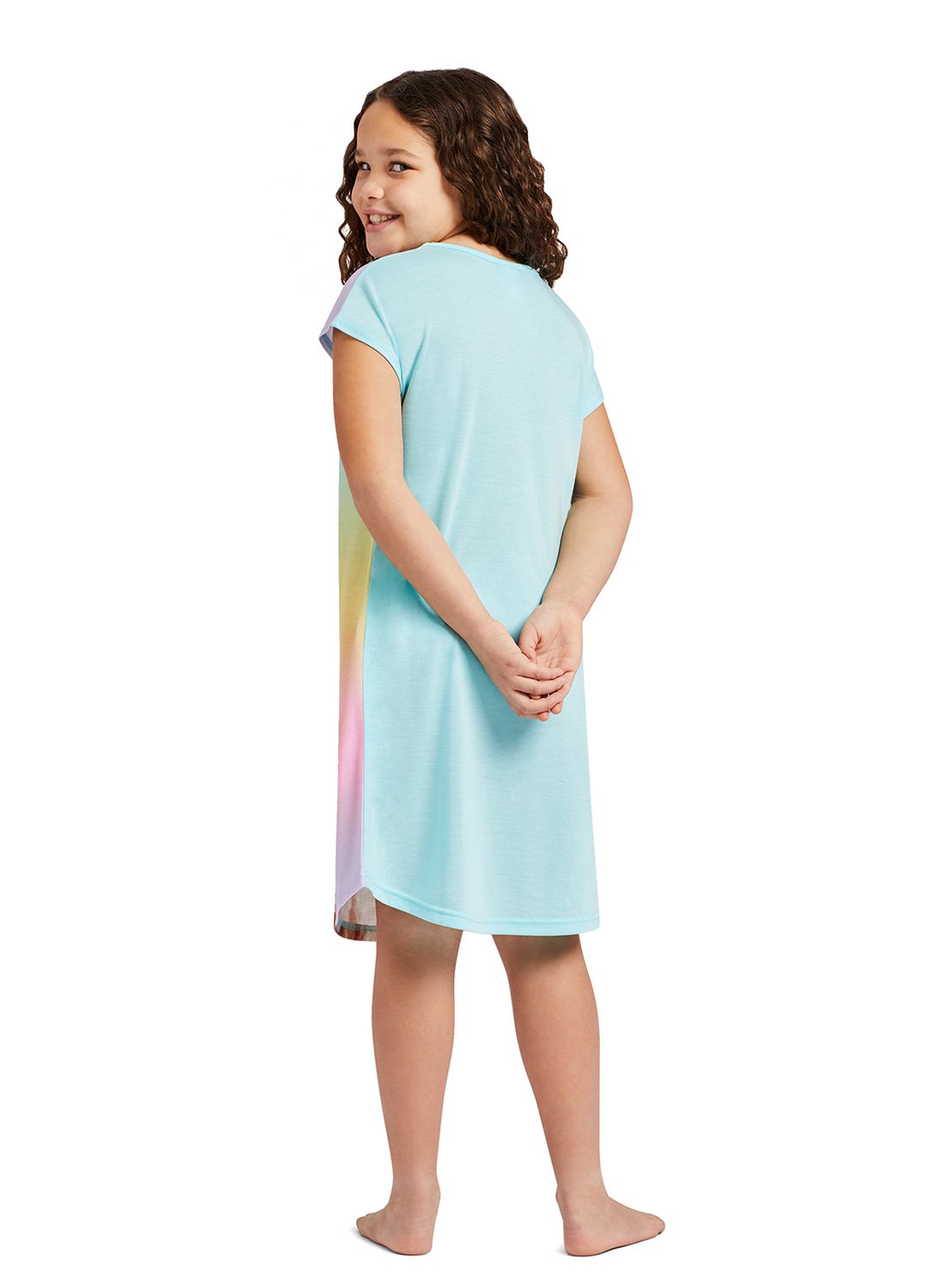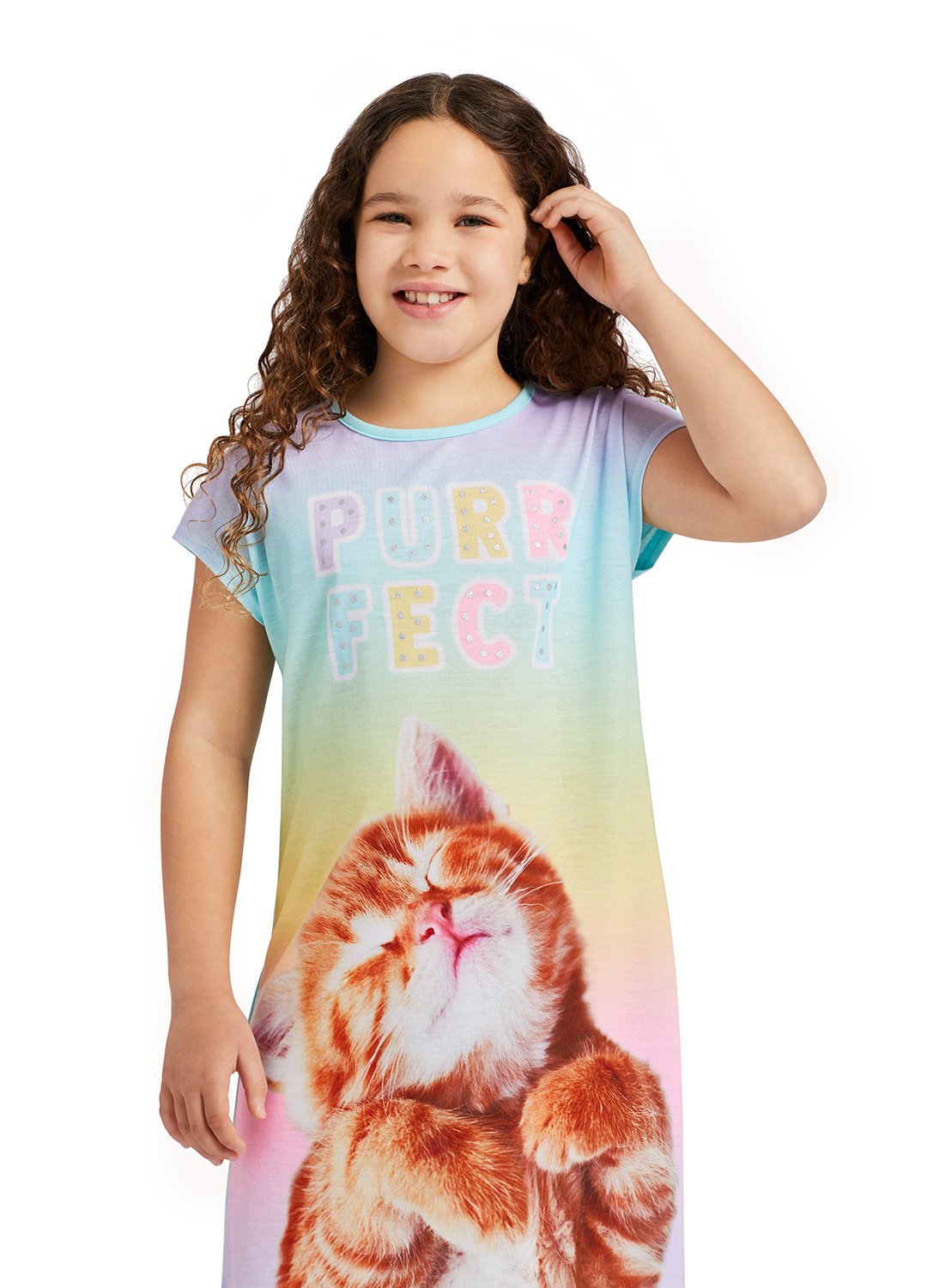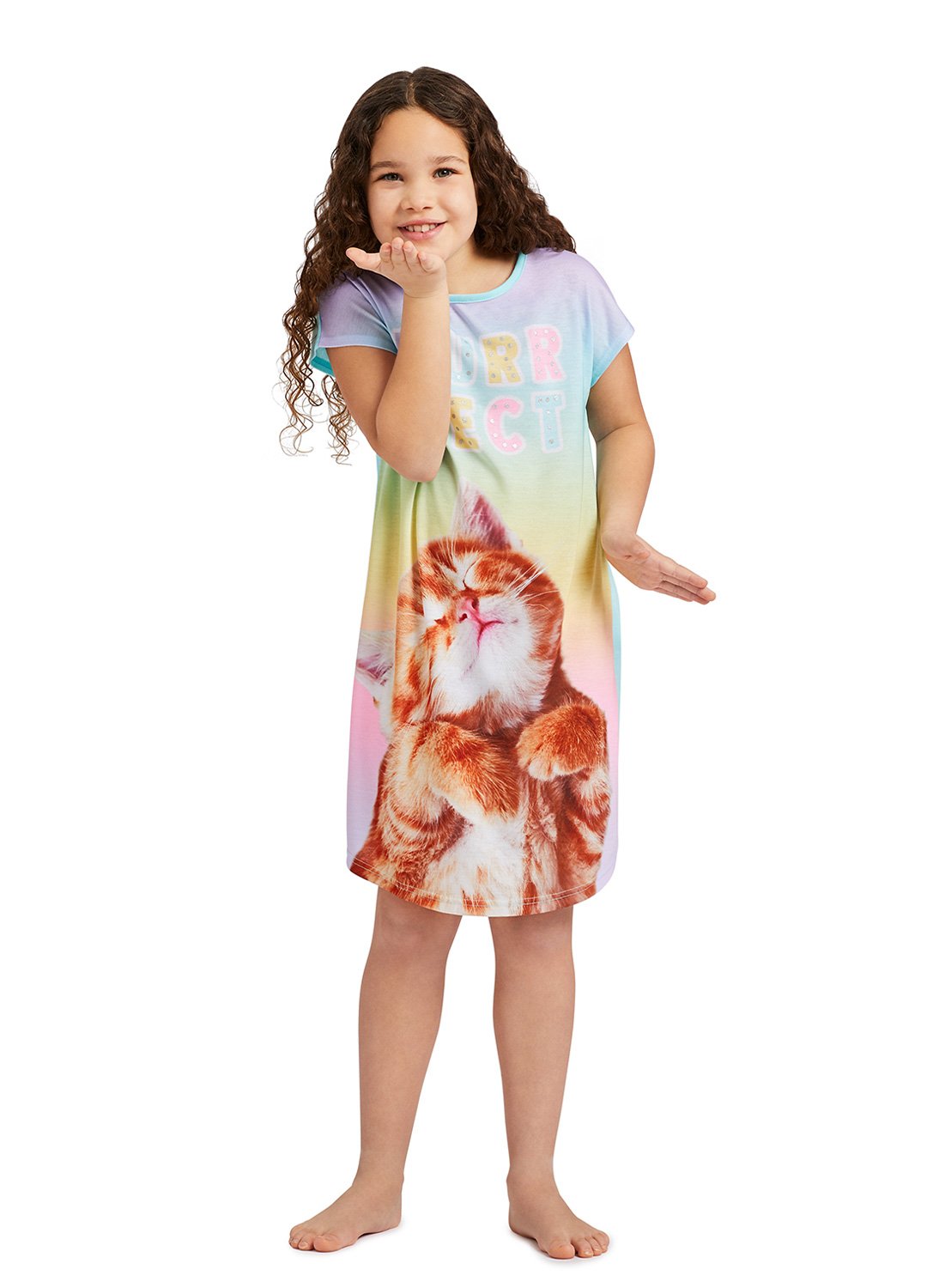 Girls Aqua Cat Sleep Gown
Product description
From relaxing mornings to cozy bedtime, this lovely sleepshirt will give the freedom your little girl needs for her adventures. It's an easy wear that satisfies all bedtime needs: comfy, soft and has an irresistible style. Specifically recommended for cat lovers!
Comfy girls sleepshirt for cat lovers
Fabric made from 30% recycled polyester and 70% polyester jersey
Front of the shirt features cute kitten on a multicolor background
Written text "PURRFECT" has iridescent glitter detail
Rounded neckline makes the style simple and clean
Also see these great items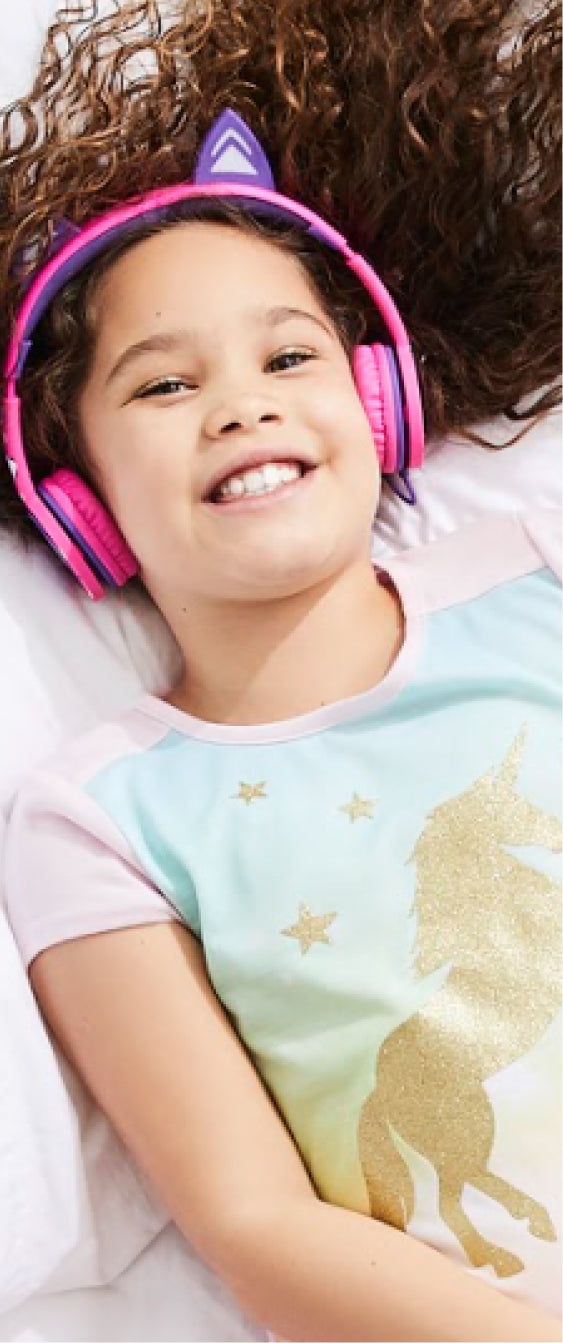 The Comfort Guarantee
Understanding the needs and demands of the way parents and children purchase sleepwear, it was critical for Jellifish Kids to further this mission of providing ultimate comfort in our products.
So we created a promise, a guarantee for anyone purchasing the pajamas that we make.