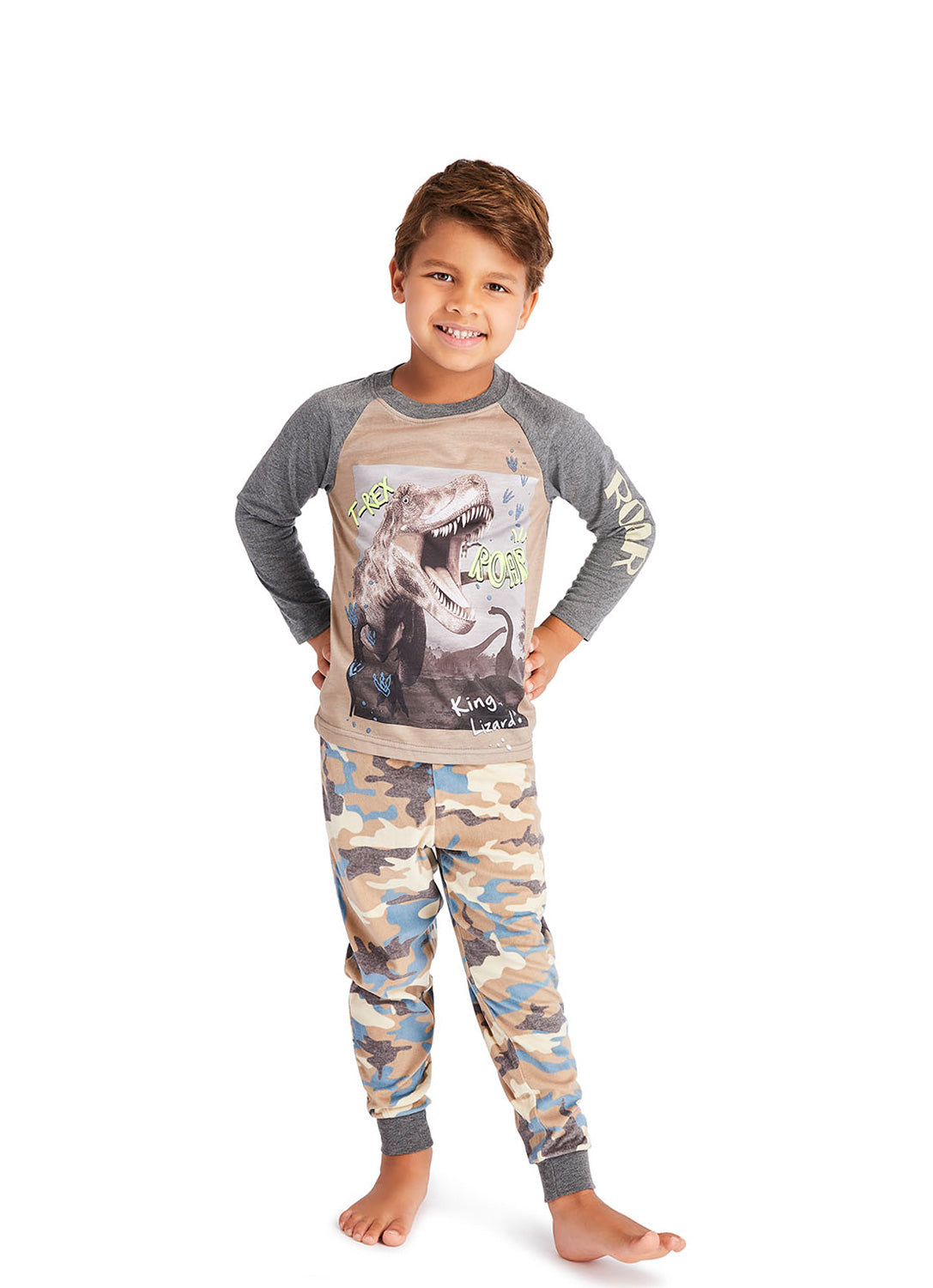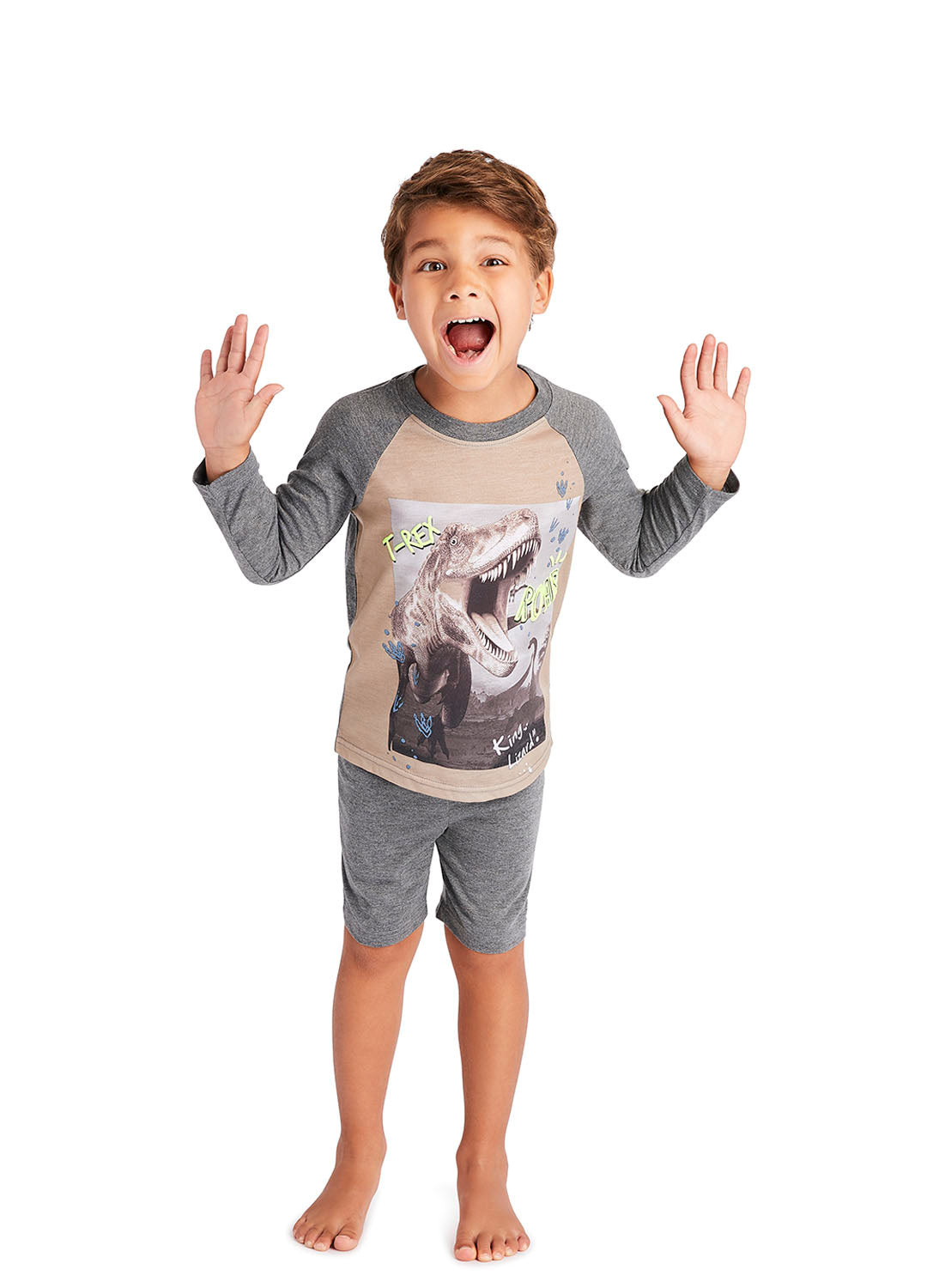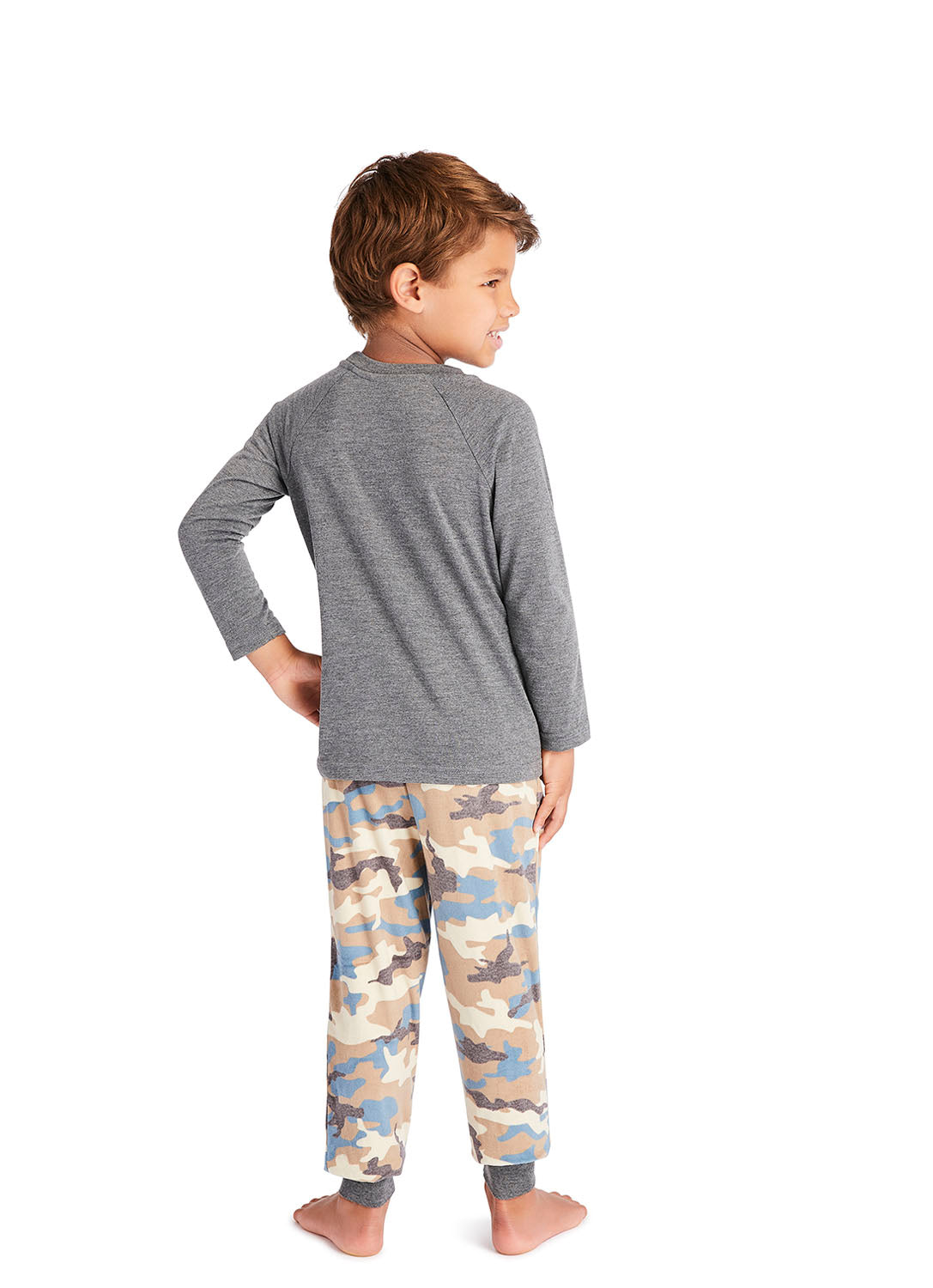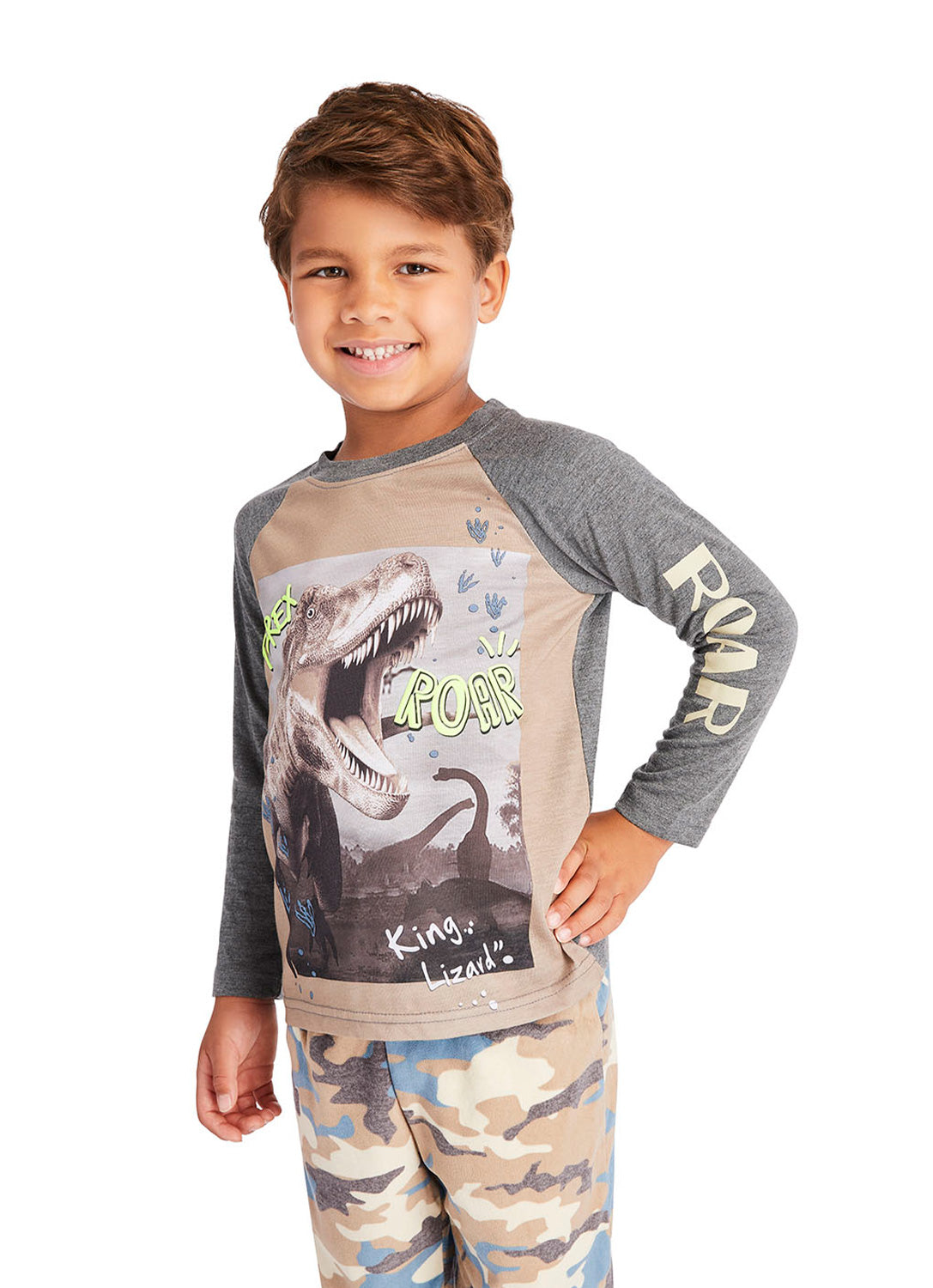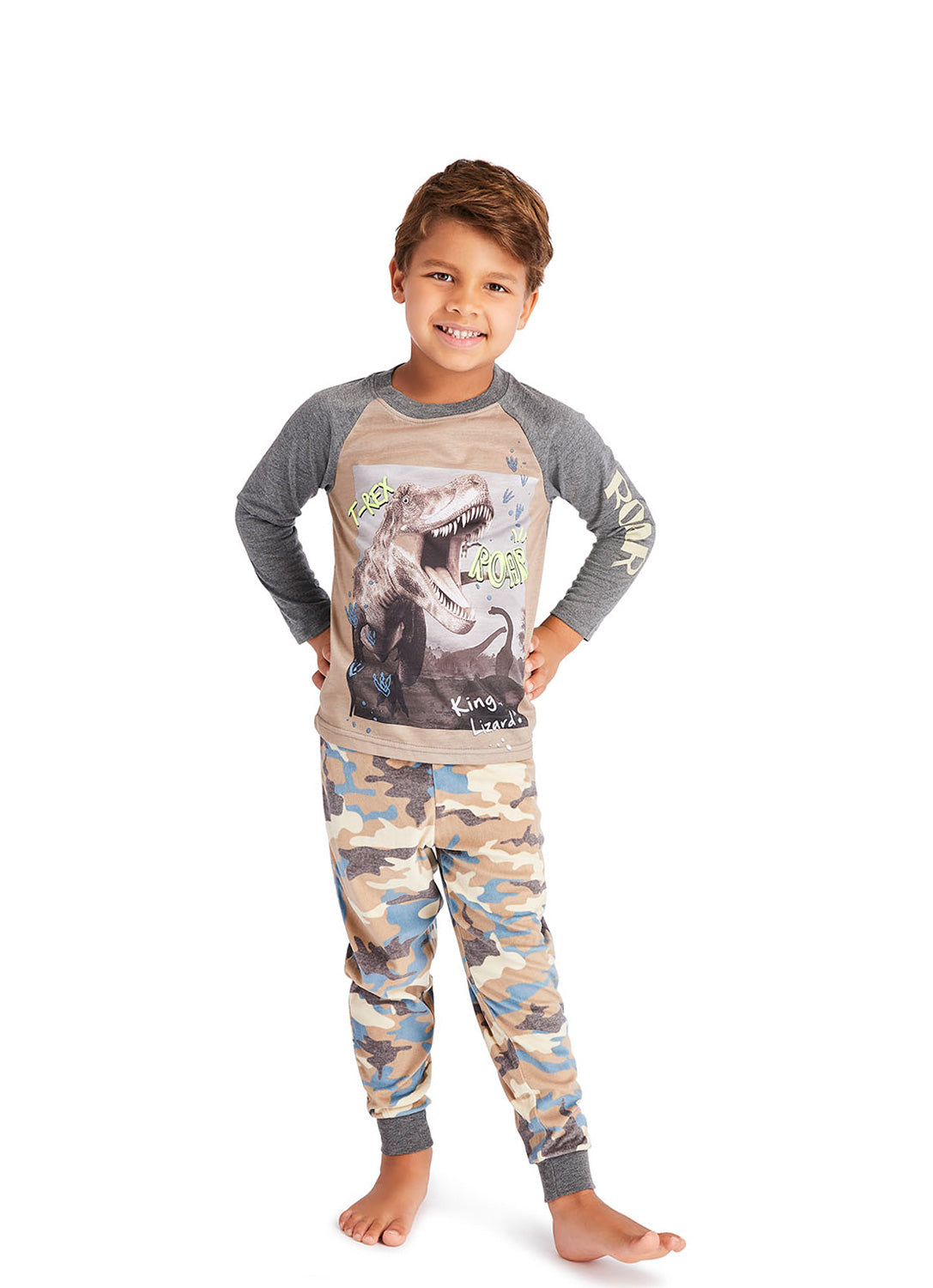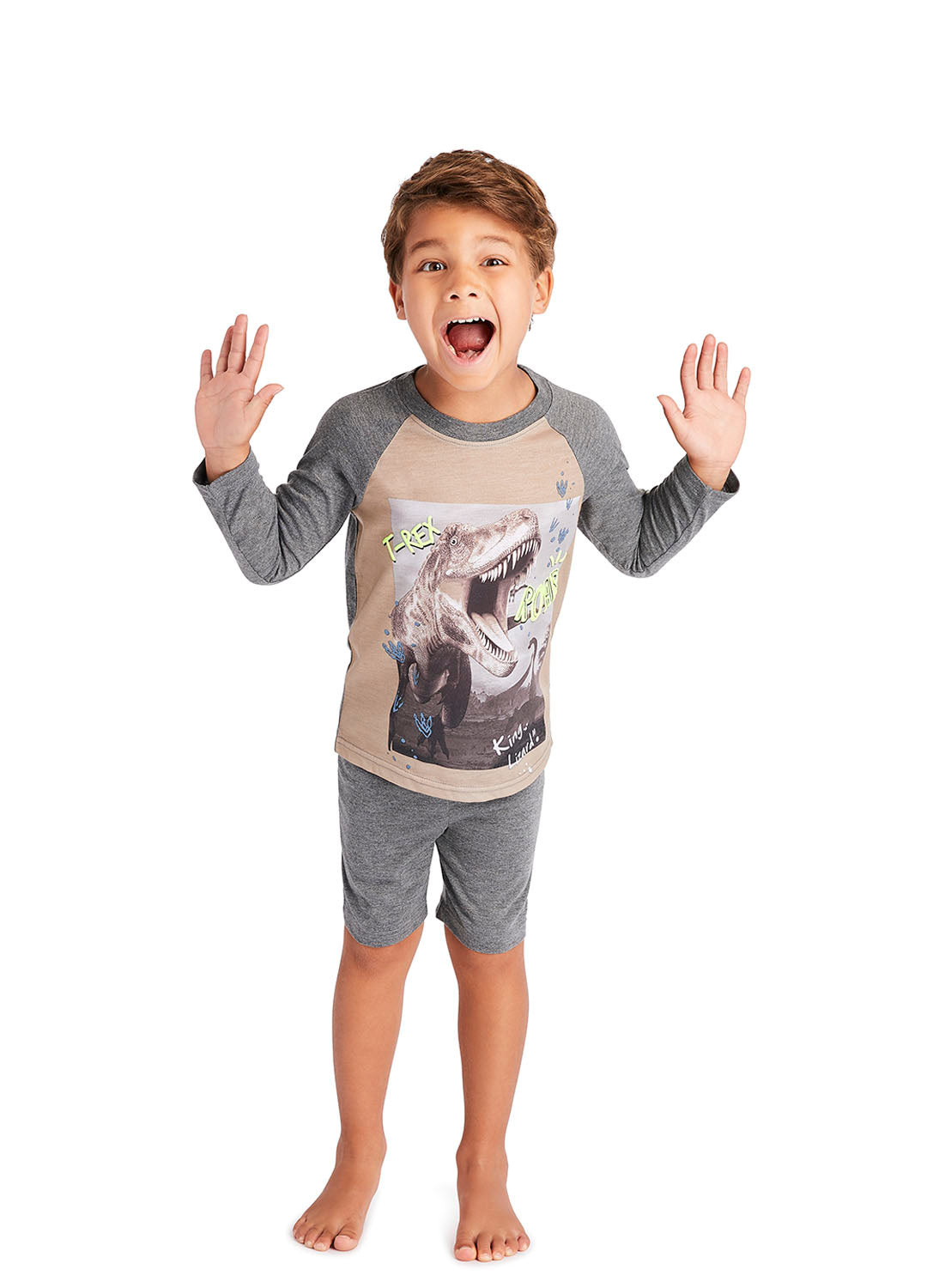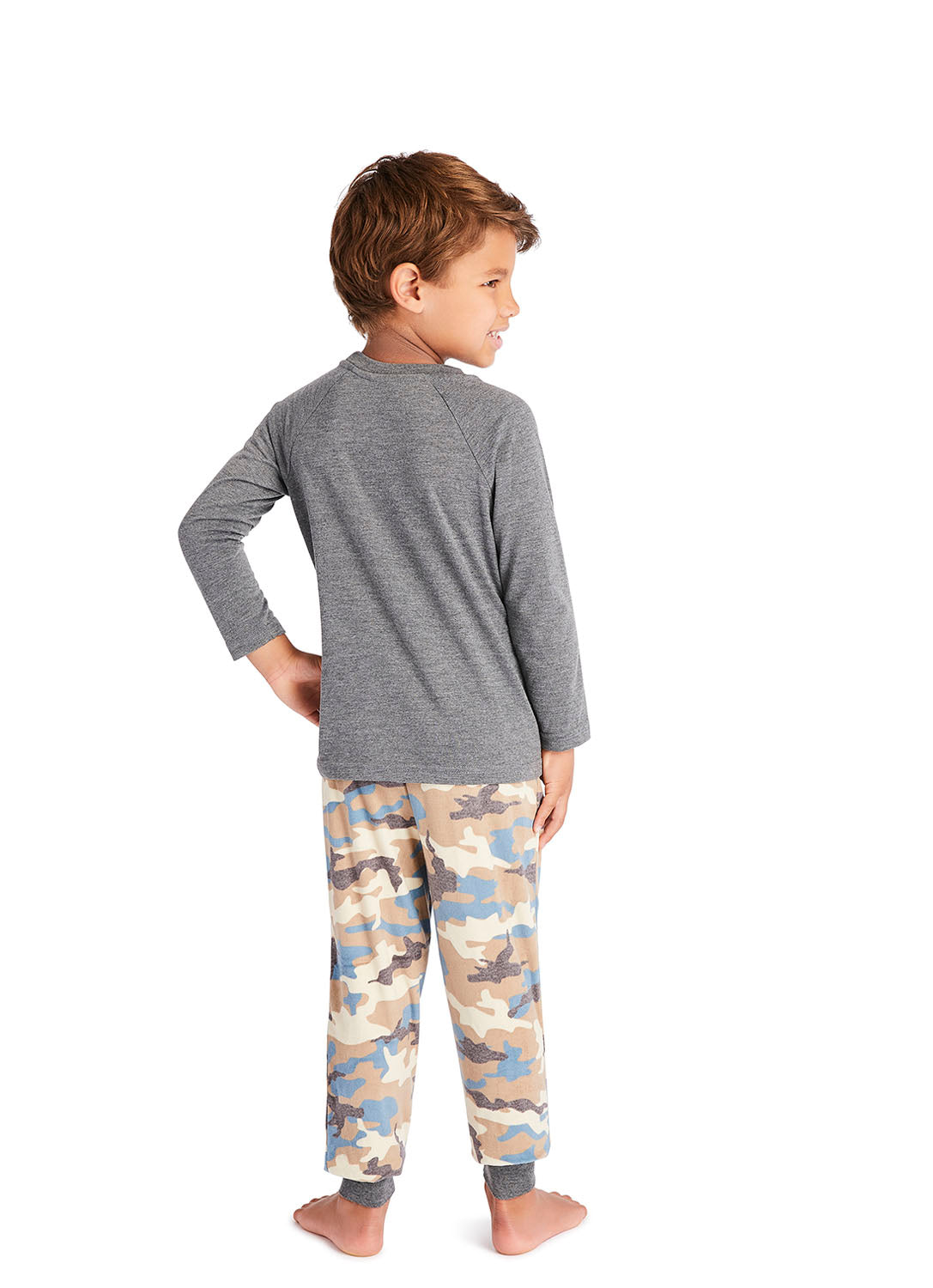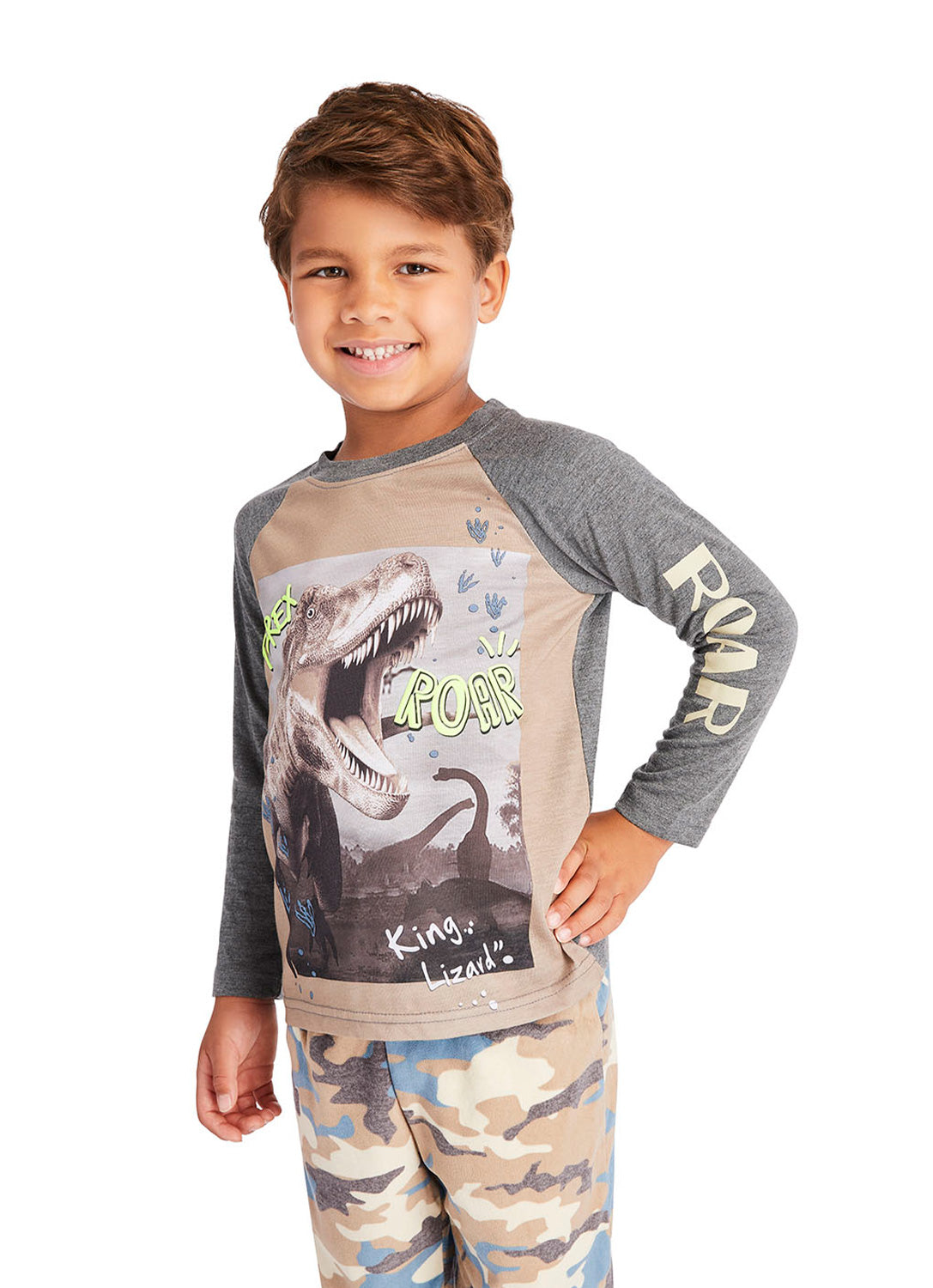 Boys Charcoal Dino Pajama Set
Product description
A full set of comfort and nothing else. This 3 piece pajama set is perfect for boys who are fascinated by roaring dinos and prehistoric creatures. The full set comes with long joggers with a cool camouflage pattern, and knee-length shorts for warmer days. The long-sleeve shirt has grey sleeves with 'ROAR' printed on it and the front features a wild dinosaur.
Illustrative 3 piece pajama set for boys featuring a roaring dinosaur
The set includes shorts, a long jogger and a long-sleeve shirt
Top & shorts: 30% recycled polyester and 70% polyester jersey
Jogger: 30% recycled polyester and 70% polyester velour
Bottoms have elastic waistband for extra comfort 
Also see these great items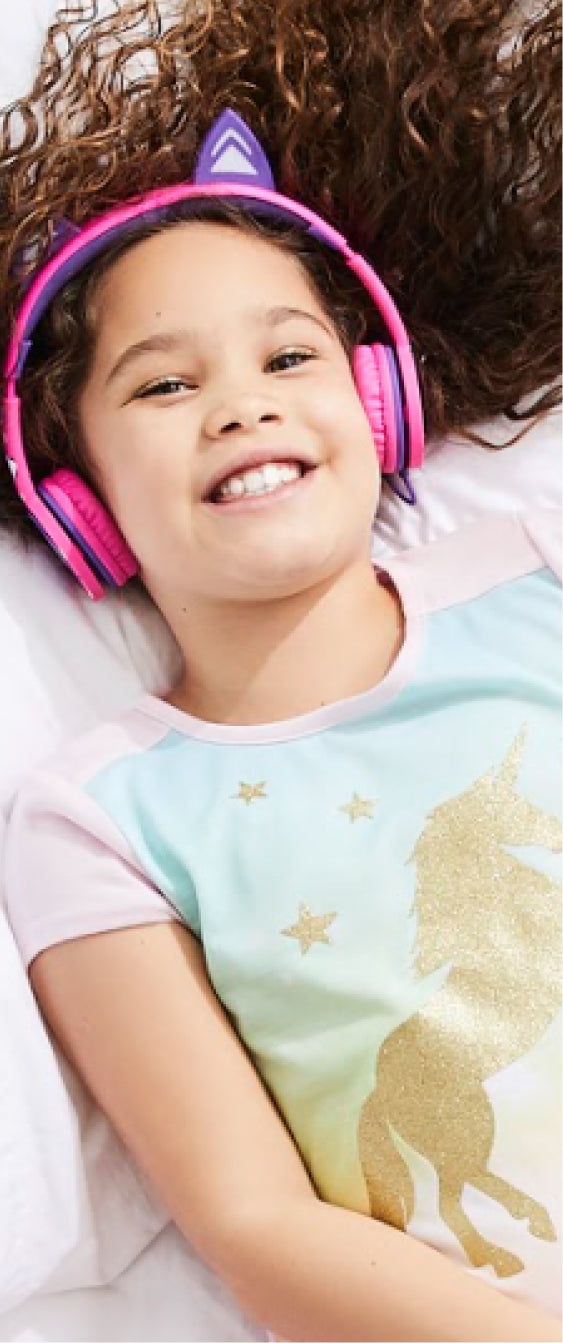 The Comfort Guarantee
Understanding the needs and demands of the way parents and children purchase sleepwear, it was critical for Jellifish Kids to further this mission of providing ultimate comfort in our products.
So we created a promise, a guarantee for anyone purchasing the pajamas that we make.